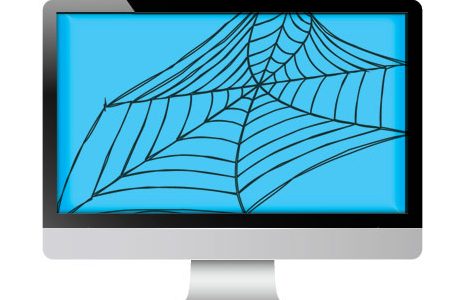 It's common to hear about interesting event being held by an area business and suddenly want to find out more. So you hop on Google and track down the website, only to find the site hasn't been updated in four years.
What gives? Why isn't the website updated? You know the business is active – but the site looks like a ghost town.
Why wouldn't a business or organization keep their website updated?
Web Company Issues
One of the more common problems we hear about are business owners who don't have access to edit their website because it was built by someone else that has dropped out of contact or has become slow to respond.
If you are having a hard time with the company or individual that created your website, there are two questions to ask first:
Do you have a website update/maintenance plan? Check your website contract (you do have one, right?). If you paid a one-time fee for a web site build, you may not be entitled to continual site updates.
Is everything clear between you and the company or website developer? There may be some form of miscommunication of expectations. Reach out to them to find out the best way to get your website updates to them.
If a company is genuinely being difficult, sorting out the tangle can be complicated. We recommend heading off problems by registering your own domain name under your own domain registrar account, and making sure all expectations are clear in regards to updates and website ownership.
Talk to your web development company. They may offer monthly maintenance packages. Or, depending on your website platform, you may be able to update the site yourself.
Technical Know-How
Updating your own website can seem imposing and, depending on the platform your site was built on, it may be difficult.
If your site was built on WordPress or another user-friendly content management system, however, you can easily make changes yourself with client training provided by a company like Appletree MediaWorks. We like to use WordPress to build client websites because it keeps the end-user in mind. That includes you, the site owner.
If you can write up a letter in Microsoft Word or send someone an email, you have enough knowledge to edit a page or create your own posts in WordPress. All of our website packages include client training so that if you choose to update your website you can. Of course we also have a staff that will do your website updates immediately for you if you prefer.
Time & Priority
Keeping your website site information up to date may not be a priority – you might have plenty of business at the moment and you just don't have enough time to get around to editing your website.
Website updates do not have to be long and arduous, however. An update on current events, a new welcome message, or current photos of your business is enough to remind potential customers and search engines alike that your site is still relevant. Many clients also like to have a Facebook or Twitter feed integrated into their website so they only need to update social media or their website and their information makes it out to everyone in real-time.
Why are Website Updates Needed?
You may believe that you don't need to think about updates right now.  You have plenty of clients and nothing has changed. And this may be true, but consider the following:
Keeping your site 'alive' and making regular updates – even a couple times a month – makes Google's search robots more likely to check back regularly and see your site as important, this is part of Search Engine Optimization.
Regular updates let visitors know your website is active and if updates are interesting enough, it gives visitors more reason to come back to your website again. Those visitors are more likely to turn into regular customers.
Keeping your website up to date and keeping your information accurate makes you appear more professional than if you let things become old and outdated.
These days people are quick to look online for information and judge a business accordingly. You want them to like what they find and to know immediately that you are still in business and active. Think about the great things your company or organization does, why wouldn't you want to spread your good news and why you should be chosen over your competitors?
[alertbox color="blue" icon="star1″]
Sometimes a monthly maintenance plan for website updates is not in your budget. If this is the case, look for a company that offers
free maintenance hours for referrals
such as Appletree MediaWorks. Your friends will get great service and you will get free services. It's a win for all parties.
[/alertbox]