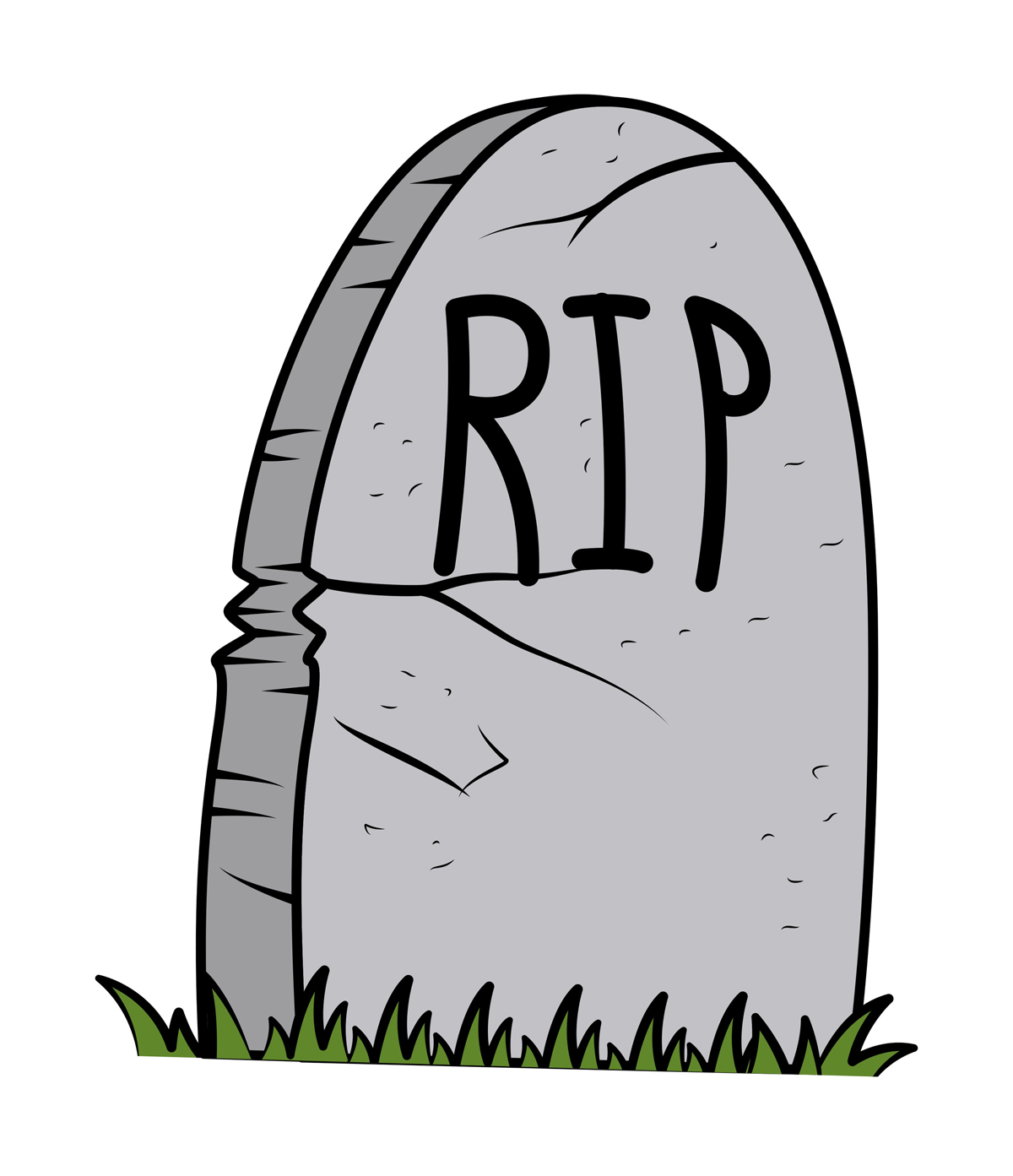 As of this year, at least 2.34 billion people worldwide are social media users. In the United States alone, 79% of people have a social media profile. Something we don't really think about when signing up for these accounts is what will happen to them when we pass away. Should we write your passwords down somewhere? Can someone gain access to them after we're gone? What happens to your social media after death? It is reported that around 8,000 Facebook users die every day. It's important that policies and protocols are put into place.
Facebook & Instagram
Facebook and Instagram are the only major social media platforms that "memorialize" your account.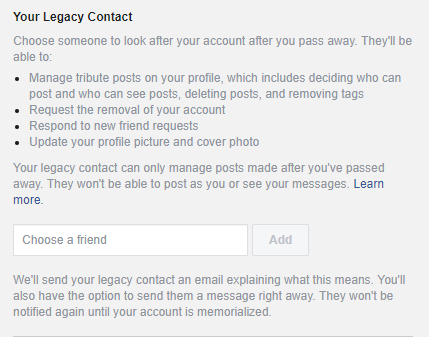 With Facebook, you can set up a "legacy contact". This is the person who will manage your account after you're gone. To set up your legacy contact, go into your Facebook general settings and select Manage Account and choose the person to take this role. As seen in this screenshot, the person you choose to be your legacy contact will not be able to post as you or read your messages. If you don't want to have a legacy contact, you can also request for your account to be deleted when the time comes. To request for an account to be memorialized, contact Facebook here.
Instagram does things a little bit different. There is no legacy contact that can manage your account for you when you die. Once a family or friend sends a report and the account is memorialized, it appears mostly the same. However, the account will not show up as a recommendation anywhere on the app (such as in the explore section). Nothing can be deleted or changed on the account after it is memorialized.
Other Platforms
For most other social media platforms (including Twitter), there are no memorialized profiles, therefore a family member has to request the removal of a deceased user's account. In general, social media platforms will never give login details to anyone but the account owner, even immediate family members. This would violate most terms of service. If you want someone to have full access to your social media, it may be smart for you to put this in writing with something like a digital will. This will hand over ownership of your accounts after you pass away. This helps avoid violating any terms of service.
Computers and Devices
That great password you've set up on your computer or device to keep others out will do just that after your death. As a rule, device manufacturers will not grant access to others to get around your pass codes and passwords. Keep in mind many of your online accounts also have 2-factor authentication too. Banks and other service providers are happy to work with whoever holds your power of attorney posthumously, but email accounts and other online accounts will need to be accessed with the information you leave in your digital will.
Though it may be odd, it is important to have a plan for what happens to your social media and online accounts after death. Set up your legacy contact on Facebook today. Also, inform your friends and family by sharing this with them! Subscribe to our bi-weekly e-newsletter for more helpful information like this!