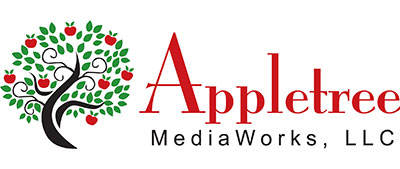 Appletree MediaWorks E-Newsletter
Your source for tech tips, scam notices, products and humor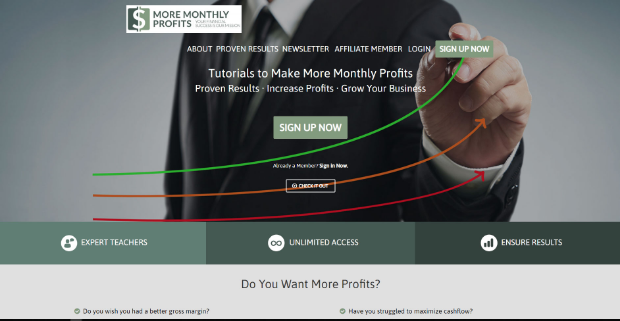 Recent Launch

The New More Monthly Profits Website

Appletree recently designed and developed the
More Monthly Profits website
. The website features automated subscription management, payment processing and a secure user newsletter access area. Check out
the website
to see how our client leads businesses to financial success.
Bernie M, the founder of More Monthly Profits, has started and sold many successful businesses since 1987. His new endeavor is to help other business owners with growth and profits through online tutorials.
Security Tips

Free Wi-Fi Can Lead to Hacking
When you see a free Wi-Fi sign at a store, restaurant, airport or hotel, you may not even think twice before connecting and carrying on with your business. However, unprotected Wi-Fi is an easy place for hackers to steal information. Since no authentication is required to connect to the network, a hacker can intercept information such as usernames, passwords, and even financial information that you type into your browser while on the Wi-Fi.There are ways to help avoid this while still being able to use the Wi-Fi such as using
something called a VPN
to make your data unreadable to hackers, but the easiest and best way is to avoid logging in or inputting any sensitive information over public networks.
Latest Blog Post

Who Should Hold the Keys to Your Company's Social Media?

Managing a company's social media presence is very different than updating one's personal social media account. Inappropriate social media posts have ruined many brand reputations. These are reasons why it is extremely important to make sure you create and approach your social media accounts in a professional manner.
We've outlined the best practices to protect your company's social media accounts in our latest blog post.
Read Company Social Media Best Practices
Helpful Products

Job Opening Advertising

Finding good, new employees can be a long and stressful process in today's job market. However, Google Ad Certified employees recently helped a client garner hundreds of job applications from potential employees with just a little online advertising over the course of two weeks.
These days it is inexpensive to advertise your job opening on websites like Google or Facebook and receive more applications to help you find just the right fit for your company. If you would like help or more information,
contact Appletree MediaWorks
for our professional input! We are Google certified in search marketing! ​
Scams Going Around

1&1 Ionos Security Verification Scam

Our clients have reported receiving emails from "1&1 Ionos" saying that 1&1 Ionos users need to update their account information. They use a scare tactic stating "You will not be able to use your account until this process is complete". This email is a scam attempting to retrieve your log in information when you click on the link in the email. Do not click the link, just delete the email.
A couple of ways to spot a scam email is to look for typos in it, or if you hover your mouse cursor over the link in the email and it does not show the website you're expecting to see, that is another red flag. You can always check in on your account by going to your vendor's website in a browser and logging in there.
Have you received an email or letter about your website or domain and you're not sure if it's a scam?  We're happy to help out our clients with issues like this, contact Appletree for more information.
---
Do you have a newsletter suggestion or a technology question?
Let us know by contacting us or share it with us using social media.
Subscribe to our weekly e-newsletter today and receive them early!