Appletree MediaWorks
We are a Michigan based web media agency with a hand picked team of talented, driven individuals. Appletree MediaWorks is also proud to be a Union company. We are a member of the Graphic Communications Conference/International Brotherhood of Teamsters Union (G.C.C./I.B.T.).
Your online and print marketing efforts should help your business grow. As the economy becomes tighter, competition tends to build. Every dollar spent must be effective in promoting business growth. With this reality in mind, our team takes the time to learn your business and determine how best to grow your sales.
Our team is also focused on customer service, which is why we've developed a referral program. We are so confident you will be happy with our services that we will reward you for spreading the word. Check out what our clients are saying about us and then contact us for a no obligation quote today.
---
The Team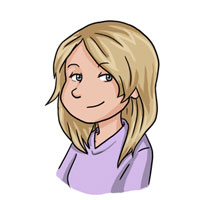 Katie S.
Katie has been an integral part of Appletree MediaWorks since the company formed in 2009. She has extensive experience with internet design, website development and programming. This allows her to succeed as a project manager and the in-house user interface (UI) architect. Katie has the vision to understand how end-users will interact with a website. This enables her to create well planned solutions for Appletree's clients. Over the past decade, she has helped dozens of businesses and organizations succeed. She even managed online communications for a Fortune 500 company.
Katie graduated with honors from Ferris State University in 2001. She earned a Bachelor of Science in Computer Information Systems. Katie also earned a minor in Spanish and several programming certificates. She is currently wrapping up her Master's degree with the University of Phoenix. In her free time Katie enjoys traveling, gardening and volunteering in her community. Katie's favorite ice cream flavor is Butter Pecan in a waffle cone.
James B.
James is a programmer with experience in almost every aspect of the web industry. Fascinated by computers at a young age, he taught himself how to program on a 286 as a teen. To this day, he has never stopped enjoying it. Even though he prefers the company of machines, James is always eager to exceed his clients' goals.
James graduated with honors from the University of Michigan. He earned a Bachelor of Science in Computer Information Systems. In his free time, James enjoys roller coasters (the bigger and faster, the better). As such, James is often seen at Cedar Point in the summer. While he's waiting in line, he likes to enjoy a single scoop of his favorite flavor: mint chocolate chip.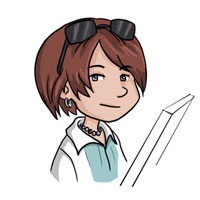 Raina K.
Raina joined our team after years working as a freelance designer and illustrator. She has experience designing websites and doing character concept design work.
Raina graduated from the University of Michigan with degrees in Art and History. This training helps to enrich her designs with the storytelling aspects of history. Raina enjoys the outdoors, often enjoying interesting places through unique means. This includes traveling West by train and taking the off-the-beaten-path through Maui. Her favorite kind of ice cream is chocolate or vanilla with chocolate syrup.
Mike W.
Mike has over 25 years of technical and creative experience in digital media. His extensive knowledge covers graphic design, web design, and web development. He also runs SEO, SEM, public relations, and social media campaigns for many clients. Mike has had his hand in UI/UX development and project management as well. As a college level instructor, he develops curriculum for new technology courses.
Mike is a results-driven professional who has helped clients from many industries succeed. He has experience with large scale projects, at one time developing a 5,000 page website for a university. Another project saw him creating an E-commerce solution with over 100,000 products. He has also worked on the design and deployment of a branding campaign for a new college business center.
In his free time, you're likely to spot Mike enjoying Moomer's coveted Black Licorice ice cream. His fall-back is Coffee Coffee Buzz Buzz Buzz from Ben and Jerry's.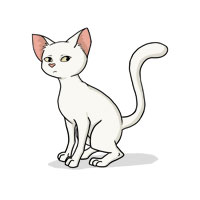 W. White
W. happens through the office when it serves his interests to do so.  His temper and demeanor ensure that we leave him to his own devices for the most part. Still, when he wants to cause trouble, W. is often seen jumping on the counter or making demands.
His favorite ice cream is anything that includes sardines.