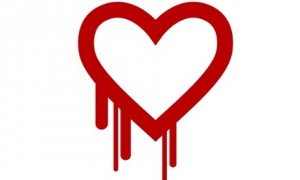 Heartbleed Followup
Lest you think the Heartbleed concerns were merely a false alarm: 4.5 Million Patient records were stolen by hackers, presumably due to the exploit.
The hackers took advantage by finding a device that had not been patched, exploiting the bug in order to steal user credentials. They used this data later to login into the network of Community Health Systems and captured patient names, phone numbers and social security numbers.
If you are concerned that your information might be among what was stolen, our recommendation is to invest in an identity monitoring type program or to lock down your credit report so that credit cannot be opened in your name.
As we've said before… Update your passwords often. Keep them unique – do not use the same passwords for every online account you own. Make them challenging – include numbers, letters, different cases, and symbols if allowed. Use password management software to keep track of all this. And it is always a good idea to keep an eye on your credit report.
More Data Theft from Stores
Unrelated to Heartbleed, SuperValu, the Minnesota parent company of Cub Foods, Farm Fresh, Hornbacher's, Shop 'n Save, and Shoppers Food and Pharmacy, Albertsons, Jewel-Osco, announced that 180 stores in North Carolina, Maryland, Virginia, Illinois, Missouri, North Dakota, and Minnesota were affected. The stores are reporting they quickly fixed the security breach and it's safe to use credit cards in their stores again.
There's no sign yet of the data being sold on the black markets. Credit card data is said to be selling at $20-100 per card, often purchased in bulk as one-time use.
It's always a good idea to keep track of credit card statements; credit cards carry theft protection, and if theft is detected they should be contacted quickly as possible. It's also wise to prepare for data and identity theft in advance, with the assumption that it will eventually happen. Make a plan of action: Contact credit-reporting agencies, get a copy of your credit report, and in the case of identity theft, file an identity theft report.