Alignable
Appletree MediaWorks has just joined up with Alignable. Haven't heard of it yet? Alignable is a newer social media network created especially for small local businesses, encouraging communication and collaboration. This kind of digital networking may prove to be immensely useful at a time when Facebook seems determined to shut out small businesses, and Google is encouraging "local" as the next big thing. If you are asking, "Do I need Alignable?" read on, for more info.
What Is It?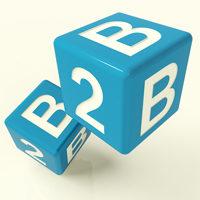 Alignable is a web-based platform much like other social media such as Facebook or G+. In this case, however, it is specifically geared toward B2B. Its purpose is to link up local businesses to collaborate and communicate to increase their customer base within a set region, such as a town or city.
Do We Need Another Platform?
Why is that significant, you ask? And how is it useful? It is said that small local businesses often feel disconnected from other local businesses and without a good network around them to keep in contact, to advertise, to ask for advice or help as needed. Main street can sometimes become a ghost town overnight when areas are less walkable. While traditional advertising is expensive, the most loyal customers are probably no more than ten minutes away. People like local businesses – if they can find what they are looking for.
How Does It Work?
Alignable seeks to network these small businesses for cross-contact, advertising, advice, and a general feeling of connection with the community and other local business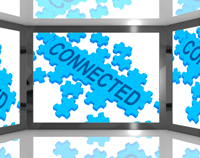 owners. Own a local pet grooming business, and wish you had a little more contact with the local pet supplies businesses to share info and cross-market? That's exactly what Alignable seeks to do.
The platform is set up for posts to let you connect with newcomers to add to your network. It allows for connection posts with other organizations, promotions to share with Facebook, and the platform lets other users share your promotions as well. You can make posts to ask questions or get opinions from other local business owners or groups in your town or city, getting info or feedback about relevant topics that others may already have experience in.
Is It Worth The Time?
Alignable's effort is ultimately to merge two important points: the relevance for businesses and organizations to focus on local, and the ongoing effort to overcome Facebook's breakup with small businesses and marketing. At the moment, Alignable is by invitation only. The company offers its platform for free, but there are plans for premium offers down the road.
Is Alignable worth it? Only time will tell, but initial tests have shown that collaboration among local businesses improved reach of local customers by 50 percent. And if nothing more, it helps a business or organization meet the neighbors. Local customers are still the most loyal, and Alignable is geared right toward that.
If you're interested in helpful tech tips, subscribe to our newsletter!