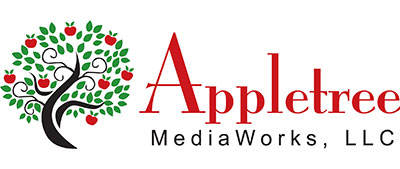 Appletree MediaWorks E-Newsletter
Your source for tech tips, scam notices, products and humor
Security Tips
Auto Update Apps and Software
New vulnerabilities are constantly being found in popular apps that you might use (ex. Facebook, Instagram, Twitter, etc.). Making sure these apps are constantly up-todate is important for security. Within the
Google Play Store
and the
App Store
, you can enable automatic updates so you'll never have to worry about remembering to run updates yourself. Click on whichever app store you use to learn how to enable automatic updates. Software on your computer may also be at-risk if updates are ignored. The downside is that, there is no simple way to have all your software auto update at once. Auto updates may have to be set up program-by-program. If you aren't sure how to enable them for the software you use, simply
do a Google search
on "how to enable auto updates for…" and add the software's name to the search.
Latest Blog Post
Everything You Need to Know About Your Google Business Listing
Google My Business is the tool that allows you to directly edit your business's information on Google. If you haven't added or claimed your business on Google yet, you're risking having inaccurate information displayed to potential customers. Things like address, phone number, business hours, and website URL could be incorrect, and that is bad for business.
Check out our blog
to learn how to claim or add your Google business listing and ensure that all of your business information is correct. Another plus of Google My Business is that customers are able to leave reviews and upload photos that will appear alongside your listing. However, there have been cases where people have uploaded unrelated and often inappropriate photos and reviews which then become the face of the business listing.
We'll tell you how to handle that situation so you can be prepared in our latest blog.
Helpful Products
ProtectMIChild Registry
ProtectMIChild has a goal to stop adult content from reaching children and teens electronically. Adult content in this context qualifies as anything pertaining to alcohol, tobacco, pornography, obscenity, gambling, and firearms. Registering the email address and phone number of your child(ren) will add them to a blacklist that companies and advertisers must adhere to by law.
Once registered for at least 30 days, you can file a complaint against any advertiser that sends any sort of message or email advertising child-prohibited products or services. To register your child(ren),
visit the ProtectMIChild
website and follow the instructions.
Scams Going Around
BadUSB
Let's admit it, we usually don't think twice before plugging in USB devices and chargers. Why would we? That should probably change as the
BadUSB exploit
continues to evolve.
BadUSB is an exploit that can hack your computer through a camouflaged USB. Hackers can turn any normal looking USB device such as a flash drive, keyboards, and even phone chargers into cyber-weapons. What is extra nerve-racking is that the internet is full of instructions on how to create BadUSB devices, and some websites even sell them.
The way it normally works is that hackers configure USB devices to run like a keyboard. Upon plugging in the seemingly innocent device, a set of pre-programmed keystrokes that the hacker set up will run on your machine, and it all happens very fast. What the program does can differ depending on the hackers intentions. It's possible for hackers to destroy your PC, install a keylogger (allows them access to everything you type), and generally wreak havoc on your machine.
Make sure you know exactly where you're getting your USB devices from. Some damage may be irreversible.
Do you believe you're a victim of the BadUSB exploit?  We're happy to help out our clients with issues like this, contact Appletree for more information.
---
Do you have a newsletter suggestion or a technology question?
Let us know by contacting us or share it with us using social media.
Subscribe to our weekly e-newsletter today and receive them early!