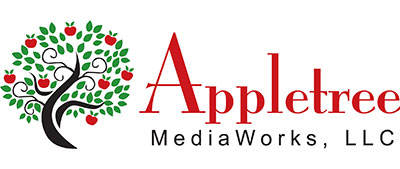 Appletree MediaWorks E-Newsletter
Your source for tech tips, scam notices, products and humor
Recent Launch
The Newly Designed Modern Bath Systems
Appletree MediaWorks recently redesigned the
Modern Bath Systems website
. The redesign included a big upgrade with responsive mobile design. We added striking imagery of the client's work and a place for their customers to easily leave reviews. The website also features a sleek blog that's easy to post to and navigate.
Modern Bath Systems of Flint, Michigan
offers complete makeovers of dull, old bathrooms and kitchens to make them new again. They can take on any resident project, all while meeting ADA compliance when needed. They are partners with the U.S. Department of Veterans Affairs, helping provide financial relief to veterans who have renovation needs.
Security Tips
Delete FaceApp | Check App Permissions Before Installing
Recently, you've probably seen pictures of friends or relatives that have been altered to make them look drastically different. This is the product of
FaceApp
; an application that was released in January, 2017 by a Russian company called Wireless Lab. It has blown up recently due to celebrities sharing their results from the app.
Security was a big concern here as it is thought that the app might obtain full rights and control of all the data on your device.
In an interview with The Washington Post
, the CEO of FaceApp denied that the app saves anything but the photos you upload to it. However, there is a section
in the app's terms
(User Content, paragraph 3) which states that the app is automatically granted consent to use the user's content, regardless of..pretty much anything.
Before downloading any app, it's a good idea to check the permissions. If there is anything there that is odd (like an app randomly requesting things not needed for its functionality), it's best not to install it. Also give the terms of service a quick read if the app does require sensitive info. You can never be too sure! If you have used FaceApp,
this is how you can request for your data to be wiped from their servers.
Latest Blog Post
Why You Need an SSL Certificate on Your Website
SSL is what keeps sensitive information private when sent over the web. If your website does not have an SSL certificate, it is more susceptible to hackers. If your website uses WordPress without an SSL certificate installed then your login and password are broadcast unencrypted on the internet every time you log in. On top of that, browsers make sure to let users know that they are browsing on an unsecure website. Google will even rank competitors with an SSL certificate above you if you don't have one.
Helpful Products
Password Manager
Programs like
LastPass
and
Dashlane
offer a free solution to creating and remembering different secure passwords. The only password you'll ever have to remember again is the one used for the manager. Just create an account and they'll safely store and encrypt all your passwords. THEY can't even see the passwords you store. If they ever get breached, hackers will be met with the same encryption. Nothing worth stealing!
Scams Going Around
Sextortion Email Scam
This is a scam that has come and gone multiple times, so it can really catch you off guard.
The attacker will send the user an email containing a real password that they obtained from an old data breach. They'll then claim to have access to personal files, browsing history, and even your webcam. A lot of the time, the attacker will claim to have webcam footage of the user browsing pornography sites. Blackmail then ensues with the attacker threatening to send the video to all of the user's contacts if they fail to pay up. If you receive this, you can relax knowing that they have no such footage. Although if you still use that password anywhere, you should change it asap. Make sure to report and delete the email.
Have you received an email or letter and you're not sure if it's a scam?  We're happy to help out our clients with issues like this, contact Appletree for more information.
---
Do you have a newsletter suggestion or a technology question?
Let us know by contacting us or share it with us using social media.
Subscribe to our weekly e-newsletter today and receive them early!