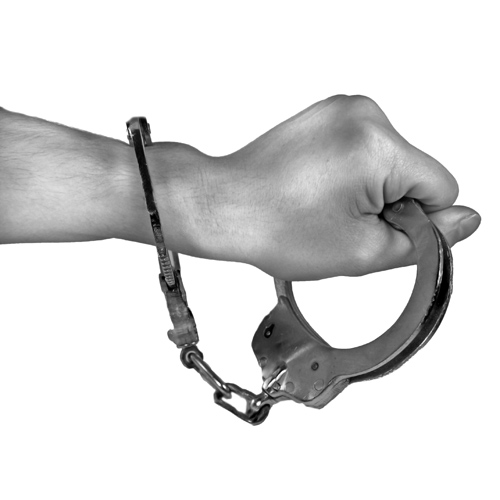 Website Hostage Negotiations
"Help! My web host won't give me access to my files! They won't relinquish my domains! They've taken my website hostage!" Though it seems like a crazy scenario, these cries are heard far more often than you might expect. Like a rogue valet driving off with your shiny new car never to return, as soon as you hand a web host your keys, you've entrusted them with more than many people realize; and not all of them are willing to simply return your property once the time has come to part ways.
How do I know if my host has gone rogue?
Often, a business owner won't even realize there is a problem until they attempt to switch hosts. Only after requesting their web assets do they realize that their host isn't cooperative. How do you know if your host is holding you hostage? Here are a few tell-tale indicators that we have identified over the years:
The host in control of your assets is unresponsive or dodgy, often taking weeks to respond to simple requests. When responses are finally received, they ignore any part of the request which involves them giving you more access to your property.
The host may become entirely unresponsive by phone.
The host becomes unwilling to bend server settings to suit your needs, but equally unwilling to assist in helping you switch hosts to one that will.
Your host does not give you access to any sort of control panel so that you can manage the website yourself; or, the control panel is limited in such a way that you cannot manage hosted domains or backup databases and files.
Generally, if you find yourself second-guessing good business decisions based on your web host's temperament that day, your host has gone rogue. It's time to get out.
How do I regain control of my website?
Okay, so you've decided to break up with your web host. It turns out that breaking up isn't always easy to do. There are several aspects which you must consider:
Domain Names
Website Files
Databases
Email
The most important part is your Domain Name. This is your company identity – guard it as well as you can. We always recommend having your domain names hosted in a separate location from your website. That way, if your host goes rogue, you still hold the keys and can always simply point the DNS at a more reputable target while you work behind the scenes to regain control of your files. If your bad host is also in control of your domain name, the process can be more involved, but is still doable. Here are the steps we recommend for regaining control:
Make certain that you are paid up on your hosting and domain registry fees. Sometimes, hosts will hold you hostage until you pay your bill. Domain registry fees are even more important, as failing to pay them can cause you to lose ownership of your domain name entirely.
Do a Whois lookup on your domain and look for the Administrative Contact's email address. If this is set to an email address you can check, transferring the domain will be simple. If not, see if you can change it in your host's control panel.
Set up an account at GoDaddy or another Registrar of your choice. Make sure it is not the same place where you wish to host your website. From here, begin a domain transfer. An authorization code will be sent to the Administrative Contact on the domain. If that is an address that your host controls, they will receive the email.
If your host received the authorization code, you should submit a formal request to the host that they forward the code to you. If email or phone requests are ineffective, send a USPS Certified Letter. If the host is still unresponsive, send one from your lawyer. If your host/registrar is approved by ICANN, they are bound by certain legal requirements.
Website Files are usually easier to obtain. Very few hosts – even if they've gone sour – fail to provide at least FTP access to your site. If not, you can use a website downloader tool such as HTTrack to download an offline copy of the website. Keep in mind that this will not download any server-side code such as PHP.  Depending on the complexity of your site, this may or may not be the final word, but, it is better to at least have a working offline copy in case you need to hire a developer to restore the site to operable status and need a frame of reference.
In order to backup your databases, you will either need access to a hosting control panel or a clever developer. If you are unable to backup your database through your host's control panel, sometimes it can be done with code. One trick I've used in the past is to install a copy of phpMyAdmin in a folder within the live website, examining the website files to find the database login information. This, of course, requires that you have at least FTP access to your server. If phpMyAdmin will not work, a good developer can sometimes write custom scripts to export essential database tables.
Email addresses will most likely need to be recreated on the new host regardless of your situation. Make sure that you have a list of your active email addresses before making the move. Additionally, for any accounts that have a lot of important emails stored, use a program such as Outlook to download existing email from your host before pulling the plug. It is a good idea to do the final transfer on a weekend or late at night when you are unlikely to miss important emails during the switch.
So as you can see, though bad web hosts can be a nightmare to deal with, they aren't the end of the world. Here at Appletree MediaWorks, we have navigated some of the worst and come out on top. Feel free to drop us a line if you find yourself unable to navigate these troubled waters. We'll be more than happy to help. And we won't go rogue on you – we promise! (it's super bad for business) 🙂