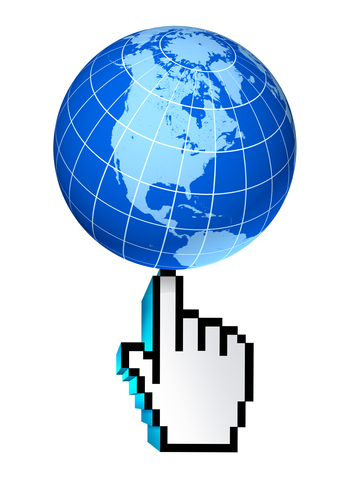 Why Labor Unions Need the Internet
People under the age of 30 just don't reach for the phone book anymore. Instead, they hop online with their smart phone to search with Google. If your union doesn't have a website, you are missing out on a great opportunity to attract new members.
A regularly updated website linked to social media is an essential part of outreach and communication. Because the Internet allows unions to publish information to their members in real-time, it has become an essential tool for pulling members together in an increasingly vicious political climate. The Internet enables unions to mobilize more effectively than ever before. Labor unions stand to benefit immensely from embracing all that the newest technologies have to offer.
Your Website and Social Media
A website is your public face to prospective members. To have an outdated or utterly absent website is to lose out on both attracting new members and keeping current ones engaged. Modern websites have evolved into hubs of information and interaction, seamlessly utilizing the power of social media. Posts on Facebook, Google+, Twitter and even YouTube help to drive new traffic to and from your website. Once there, web forms and other types of communication help to establish contact with your visitors. Social media is one of the quickest and simplest forms of mass communication.
Websites are an excellent organizing tool as well. Many unions develop a 'members only' area that allows for discussion and conversation among members. Some also add private calendars, online dues payment systems, grievance reporting systems, and more. Offering your members the option to interact directly with the union helps to establish good will and solidarity.
Instant Information
Information moves fast – as politicians push anti labor bills through congress, it is up to union organizers to contact their membership in real time so that they can react and show up in solidarity at a moment's notice. Having immediate access to your membership and to the public is essential. Technology has enabled savvy union organizers to stay on top of this game with impressive results.
The Future of Labor
At a time when hostile political fights have dwindled union membership, it is necessary for union leaders to stay on top of recruitment. The good news is that many younger workers are supportive of labor unions in general. Speaking their language is important. Presently, that language involves the use of social media, search engines, and online videos. Bringing this all together might seem overwhelming, but it is essential for the future of labor.
Appletree MediaWorks and Labor Unions
Appletree MediaWorks is a union company that specializes in union web development, design, and communication. With our wealth of experience, we can assist your union with every step of the online communication process. We even offer training for those not completely comfortable with all aspects of the technology. Contact us today and we can discuss your needs, get your web presence on its feet, and get your union up to where it needs to be. Labor unions need social media.