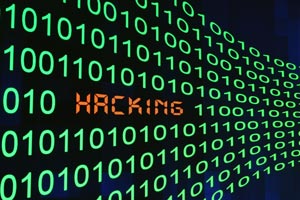 How Do You Avoid Getting Your Email Hacked?
Duplicating usernames and passwords is risky. If you use the same username or password on several different websites, only one of those sites being compromised can make all of your accounts vulnerable. Many hackers use brute force or dictionary attacks in which a program is set up to attempt countless password combinations rapidly. The simpler your password, the easier it will be to "guess" by the program.

Suggestions: Set up unique login credentials on each website or service you use, making sure to create complex passwords. To remember all of them, use a program or service such as 1Password, LastPass, or KeePass to help manage and keep track of your information. Once you're set up with a password manager, creating 40-character passwords (and never forgetting them) becomes a breeze!
Keep your software up to date. Out of date software is risky, especially when it comes to web browsers, browser plugins, and other web-based software. Make sure to keep your operating system and antivirus software up to date. Run anti-spyware programs regularly.

Suggestions: Many programs update automatically. Still, it is a good idea to set your phone or calendar to remind you to check on these things every few weeks.
Pay Attention to Login Sessions. Make sure that you are the only person logging into your accounts. You can often monitor recent activity with popular online services such as Facebook and Gmail.

Suggestions: Change your passwords if things seem fishy. Do not create obvious security questions that people can find the answers to simply by searching Facebook or other sites.
Think Before You Click! If you receive an ambiguous or unexpected email asking you to click a link, even if it appears to come from a relative or close friend – don't do it. Contact the person over the phone and ask whether or not they actually sent it. The same goes for attachments.

Suggestions: Ignore and delete emails like this, even if they appear to come from friends, family, or banks. Don't click the link or open the attachment – it's a surefire way to get your info stolen.
Watch where you log in from. Be careful if you are logging in from a public computer or a network that is not secure. Be sure to log out of any services you used and clear the browser's cache before walking away from any public computer.
If Two-Step Authentication is an option, use it! Two-step authentication often requires an extra step, such as inputting a code you are texted, particularly on a new machine. If your email service has this feature, it may very well be worth the effort.
Know that none of this is absolutely foolproof as identity theft and account hacking becomes more rampant. It is best to set up your accounts so that if one gets compromised, the rest remain secure. Have a plan set up for what to do if an email gets hacked or a credit card gets stolen. Keep in mind that this is an extremely common, if problematic.
If your account gets hacked:
Scan your computer for viruses, malware, and keystroke loggers. It is important to do this first before changing passwords, or the same problem could occur again if your computer itself has been compromised.
Change your passwords and security questions if you can still access your account.
If you cannot access your account, follow the directions in the site's help center – most sites have guides about what to do.
Report the incident. You may get access to identity protection services through the site.
Let people know you got hacked and not to click any links appearing to come from you until the problem has been sorted out.