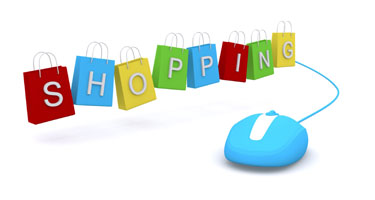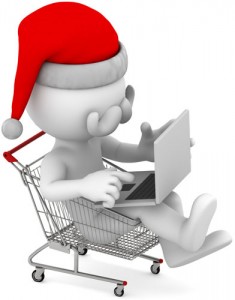 It's that time of year again when everyone is trying to find the perfect presents for their friends and loved ones. This year's online sales are sky-rocketing from customers shopping online on days such as Thanksgiving, Black Friday, and Cyber Monday.
Customers should consider some of our online shopping security tips before exchanging their personal information and money through the Internet. Learn where to shop online, how to be secure, and best practices to keep yourself safe.
Where to Shop
Use Familiar Sites – Stick to the brands you know like amazon.com, costco.com, or similarly established sites. If you don't recognize the store you're shopping at, do some searching around to see if you can find reviews (on a different website) before making a purchase.

Look for slightly misspelled words in the domain name. Often, hackers will register similar domain names and create a doppelganger site to try and steal credit card information from unsuspecting shoppers.
Use Mobile Apps – These days, there is not much functional difference between using a mobile device or a desktop computer to shop online. The best practice on a mobile phone is to use a retailer's app rather than using the phone's web browser.
Learn more about safe mobile shopping.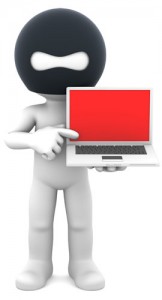 Be Careful With Email – During the holidays you will probably get several emails promoting holiday deals. This increased traffic can present an opportunity to scammers to send you a nefarious link dressed up in an attractive email. Instead of clicking any links directly from an email, type the store's URL directly into your browser.
Never give out your credit card number via email.
How to be Secure
Computer Protection – First and foremost you need to protect your computer in case malware does leak through. You should also make sure your web browser and operating system are up to date. Software updates contain essential security patches.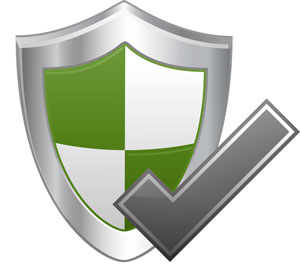 Phone antivirus apps 
Desktop antivirus
Check If It's Secure – Any site that is taking credit card information should have SSL (secure sockets layer) encryption installed. To be sure your connection is encrypted using SSL, take a look at the URL in your browser.
A secure page will start with HTTPS:// instead of HTTP://
Typically, there will be an icon of a locked padlock either In the status bar (at the bottom of your web browser) or in the address bar (right next to the URL). The entire site does not necessarily need to be secured in this fashion, but it is essential on any page where you are asked to submit any personal information.
Give Out Minimal Information – No online shopping site needs you social security number or your birth date. These are two things you should never give out, especially when combined with your credit card information. If this information gets in the wrong hands you might have your identity stolen.
Use Strong Passwords – A lot of online shopping sites require you to have an account. The stronger your password, the less likely someone can hack into your account and use your saved card information.
The best advice for this is to not use the same password for all of your e-commerce accounts. If you happen to get hacked on one site, most likely the attacker will try the same password on other sites.

Best Practices to Stay Safe
Check Statements Regularly – Many wait to look at their credit card and bank statements until the end of the month. During the holiday season, if you are shopping online often you should regularly check up on your transactions. This will give you time to catch any fraudulent charges. Most banks and card issuers give you 30 days to report any problems. If you don't notify the bank within that period, you may be liable for any fraudulent charges made in your name.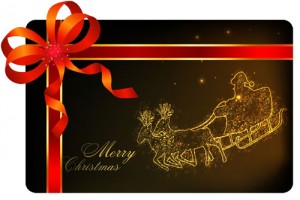 Skip the Gift Cards – Gift cards are always a common present to give around the holidays. Many sites like to auction off gift cards which end up having little or no funds on them. Skip buying them online and always buy gift cards straight from the source.
Print or Save Receipts – As with in-store purchases, you should receive some sort of payment receipt. Most likely you will receive an emailed receipt with a confirmation of your purchase. It is wise to save these documents in case something goes wrong.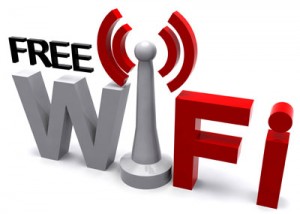 Don't Shop Online Publicly – If you are out and about, turn off your public Wi-Fi and use the data on your phone or wait until you are using a trusted private network before making a purchase.
Most public networks and Wi-Fi hotspots do not encrypt your data, making identity theft much more likely.
Use The Too Good To Be True Rule – If it sounds too good to be true then it most likely isn't true. If you are getting an extremely good deal or something for free then it's almost certainly a scam.
Check out Mcafee's 12 scams of Christmas.
Sources:
http://www.pcmag.com/article2/0,2817,2373130,00.asp