Alignable
Appletree MediaWorks has just joined up with Alignable. Haven't heard of it yet? Alignable is a newer social media network created especially for small local businesses, encouraging communication and collaboration. This kind of digital networking may prove to be immensely useful at a time when Facebook seems determined to shut out small businesses, and Google is encouraging "local" as the next big thing. If you are asking, "Do I need Alignable?" read on, for more info.
What Is It?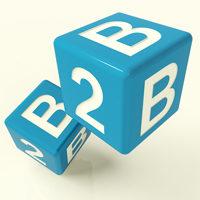 Alignable is a web-based platform much like other social media such as Facebook or G+. In this case, however, it is specifically geared toward B2B. Its purpose is to link up local businesses to collaborate and communicate to increase their customer base within a set region, such as a town or city.
Do We Need Another Platform?
Why is that significant, you ask? And how is it useful? It is said that small local businesses often feel disconnected from other local businesses and without a good network around them to keep in contact, to advertise, to ask for advice or help as needed. Main street can sometimes become a ghost town overnight when areas are less walkable. While traditional advertising is expensive, the most loyal customers are probably no more than ten minutes away. People like local businesses – if they can find what they are looking for.
How Does It Work?
Alignable seeks to network these small businesses for cross-contact, advertising, advice, and a general feeling of connection with the community and other local business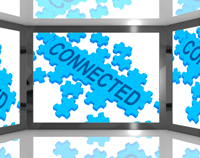 owners. Own a local pet grooming business, and wish you had a little more contact with the local pet supplies businesses to share info and cross-market? That's exactly what Alignable seeks to do.
The platform is set up for posts to let you connect with newcomers to add to your network. It allows for connection posts with other organizations, promotions to share with Facebook, and the platform lets other users share your promotions as well. You can make posts to ask questions or get opinions from other local business owners or groups in your town or city, getting info or feedback about relevant topics that others may already have experience in.
Is It Worth The Time?
Alignable's effort is ultimately to merge two important points: the relevance for businesses and organizations to focus on local, and the ongoing effort to overcome Facebook's breakup with small businesses and marketing. At the moment, Alignable is by invitation only. The company offers its platform for free, but there are plans for premium offers down the road.
Is Alignable worth it? Only time will tell, but initial tests have shown that collaboration among local businesses improved reach of local customers by 50 percent. And if nothing more, it helps a business or organization meet the neighbors. Local customers are still the most loyal, and Alignable is geared right toward that.
If you're interested in helpful tech tips, subscribe to our newsletter!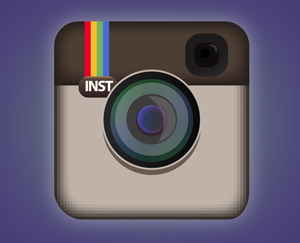 Instagram at a Glance
What is Instagram?
Instagram is an app-based social media system for sharing photos, videos, and status updates. Word has it that teens, less interested in Facebook these days, are very active on Instagram. But why? Should you be on Instagram? What's the appeal?
The Good
---
It's Fun – Instagram is supposed to be a lighthearted, personal look at your life.
An Easy Way To Share – Instagram is an app for your phone. It's there at hand just like your phone. You snap photos of your life and you share them with your friends.
Casual – Less fast-paced than Twitter. You don't want to overwhelm your friends but it's easier to keep up with them, too.
Big Pictures – Instagram has big 'real estate', photo filters, and videos. We have big phones with big screens. Instagram grabs this and runs with it.
 

The Bad
---
Image Rights Are Questionable – You own your pictures on Instagram, but Instagram's tech lets it display those images and their terms of service reflect this. Effectively you own the car but your buddy who owns the garage can drive it around whenever he wants.
Your Trouble's Your Own – You are on your own if you get caught publishing copyrighted materials or breaking rules. Instagram takes no responsibility and is no buffer if you get in trouble for pretending you took those copyrighted stock photos.
The Ugly
---
This is where the infamous selfies and food pictures come from. Don't like selfies? Annoyed by artistic, filtered food photos? Cringe when your friend posts 27 pictures of her baby? Instagram may not be for you.
W
ho's It Good For?
---
Instagram is great for anyone that likes photos, images, and videos. The Instagram community is strong and personable. With 300 Million accounts, it is great for casual social media. And while it can be used for businesses and organizations (there is no special business area), don't sell yourself – share your personality and culture. The personal, behind the scenes look is what people want to see.
Update 2/25/2015
WebProNews posted an article, Instagram for Business: Where to Start, which goes into more detail about using Instagram appropriately for business while keeping with the Instagram community and the right kind of user engagement.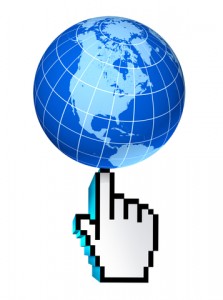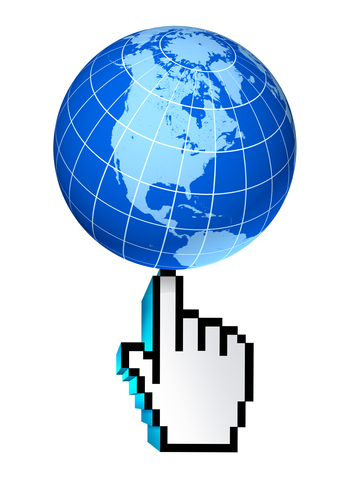 Oftentimes you'll come across an article or website that you find interesting and want to share it with your friends.  Most websites nowadays have sharing buttons integrated, which allow users to choose how they'd like to share the information, whether it be through social media, email, messaging, etc.  From a web design standpoint, this is important for many reasons.
First, share buttons are a great way to get your readers to share your content without leaving your website.  This way they can invite their friends while staying exactly where you want them – on your site.
Second, when share buttons are integrated into your site, they allow you to gather statistics such as number of views and clickbacks.  This allows you to learn which topics are popular, and to focus your content on what your viewers want to see.
Third, share buttons allow potential users to be redirected back to the correct source, which means they're not reading your article on Facebook – they're actually sent back to your site in order to view the content.  This is important because you don't want another site getting the "credit" for your content.
Overall, share buttons are a way to increase traffic to your website and get the word out about your content.  Contact Appletree MediaWorks today to learn how you can integrate share buttons into your site.