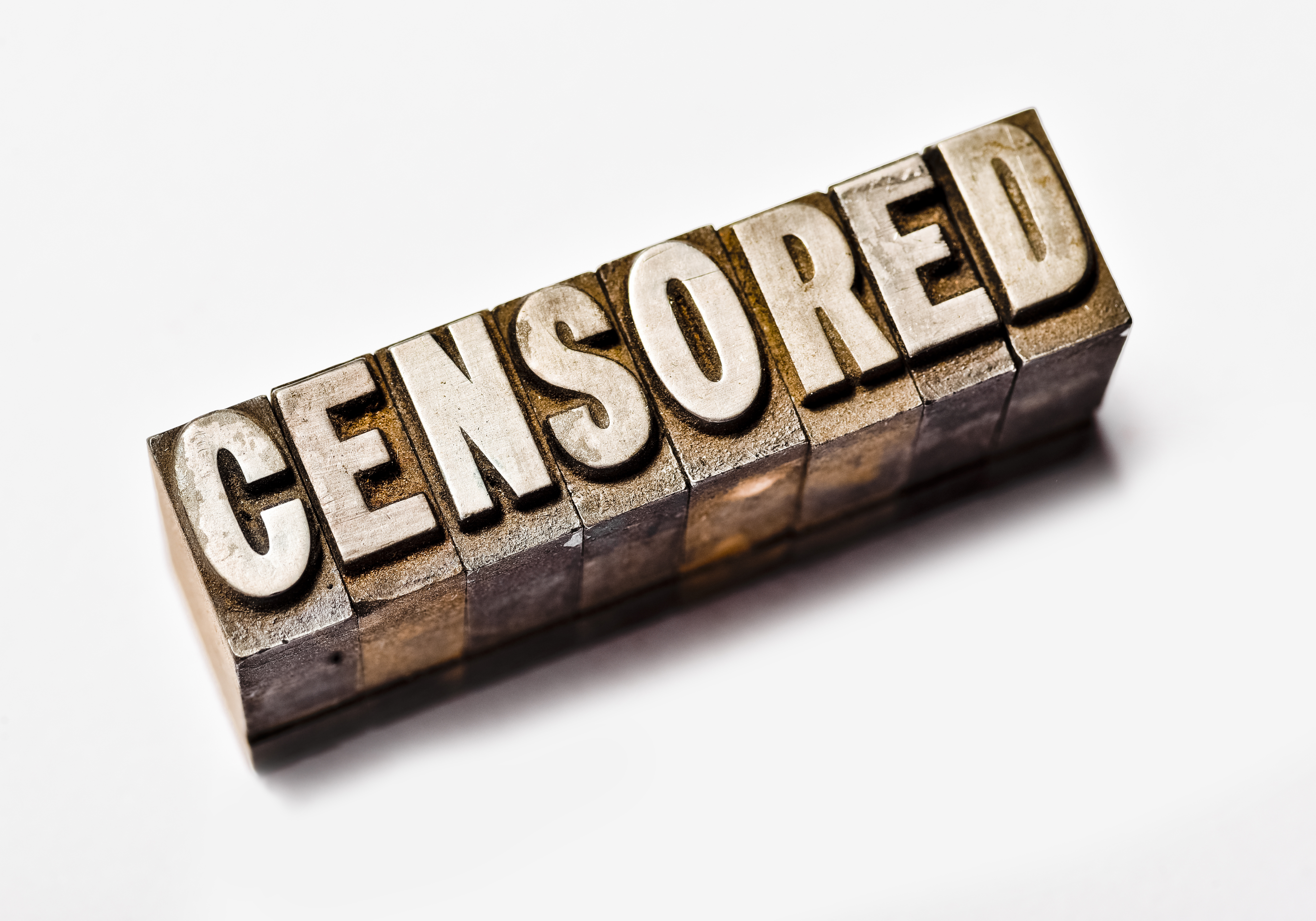 Many people view the Internet as a vast playground where they are free to express their online speech without consequence. Recent legal trends, however, seem to be leading us down a different path. US Corporations have been coming down hard with litigation – and often winning – against individuals for offenses as seemingly harmless as writing negative reviews or downloading public information.
It has become more important than ever to track these cases and understand what can get you in trouble. We've been compiling a list of recent and classic cases regarding your online freedom of speech.
Sticks and Stucko
Since June, Zillow has been threatening to sue a blogger, McMansion Hell, for using some of its images for parody. The blog pokes fun at the poorly conceived architecture often featured throughout Zillow's real estate listings. Although the blogger was not even badmouthing Zillow itself, the company still took offense, stating in an absurd cease-and-desist letter that the blog may interfere "with Zillow's business expectations and interests."
This is frighteningly broad language from a legal perspective. Must citizens consider the 'business expectations and interests' of any company they happen to discuss in public? Furthermore, the images technically fell under "fair use" because they were used for parody.
For now, this exchange has been limited to threatening letters, but keep an eye on this issue. Facebook, Instagram, and Twitter have made similar claims about their content. Several social media giants have even claimed that uploading content to their service transfers ownership to them.
Like It or Shut It
[pullquote align="right"]…courts may interpret negative online reviews as full on defamation.[/pullquote]Another recent case began when it appeared that a wedding photographer was holding a customer's photos hostage, pending payment of a disputed fee. Rather than paying the fee, the newlyweds took to social media and began publishing negative reviews about the photographer. In short, the bad reviews ruined the photographer's reputation and she eventually had to close up shop.
The photographer then came back and sued the couple for publishing the negative reviews, stating that the reviews amounted to defamation. Sure enough, the court sided in the photographer's favor and awarded more than $1 million in damages. This sets precedent going forward that courts may interpret negative online reviews as full on defamation.
Before you write that negative review, make sure to read through any contracts you may have signed with the company. Lately, vendors have been including verbiage in their contracts which waive your rights to write online reviews – good or bad. Specifically, keep an eye out for phrases such as "non-disparagement" or "agreement not to disparage."
Really Silly Syndication
Generally, companies publish information on the web to spread the word – usually to as many people as possible. To this end, web gurus developed RSS (Really Simple Syndication) as a standard way of sharing information across websites. People can also subscribe to these feeds to receive updates. So what's the problem with consuming all this free information? Generally, nothing – but if a company doesn't like what you do with their information, they may have grounds to sue.
Take the 2011 California court case of Craigslist vs. 3Taps for example. In this case, 3Taps had been feeding publicly syndicated information from Craigslist to its own service. Craigslist decided that they didn't like what 3Taps was doing with their information and blocked their IP addresses from accessing Craigslist. In response, 3Taps simply changed its IP addresses to get around the block. This eventually lead to a court ruling that changing your IP address in order to access a public website from which you had been blocked is illegal.
A similar court ruling determined that Power.com had violated an anti-hacking law when it changed its IP addresses in order to regain access to Facebook.
Don't Scrape Me
Presently, a small company called hiQ is locked in a high-stakes battle over its practice of "scraping" information from LinkedIn. Scraping is a type of activity whereby bots gather and index large amounts of information for use elsewhere. Archive.org, for example, scrapes millions of pages of information from all around the web and indexes them for tomorrow's nostalgia.
When LinkedIn sent hiQ a cease-and-desist letter warning that their behavior violated the Computer Fraud and Abuse Act (CFAA), a controversial 1986 law that makes computer hacking a crime, hiQ responded by suing LinkedIn.
This lawsuit could determine whether courts can use the CFAA to curtail the use of scraping tools across the web. The CFAA makes it a crime to "access a computer without authorization or exceed authorized access." Courts have been struggling to figure out what this means ever since Congress passed it more than 30 years ago.
One plausible reading of the law – the one LinkedIn is advocating – is that once a website operator asks you to stop accessing its site, you are committing a crime if you don't comply. The contrary interpretation is that by running a public website, a company is implicitly giving the general public authorization to access it and those permissions cannot be rescinded on a case-by-case basis. Both are plausible interpretations of the law, which makes this a very interesting case to track.
UPDATE: A judge ruled in hiQ's favor, saying that LinkedIn cannot block the startup from accessing its public profile data. Furthermore, the judge ordered LinkedIn to quit blocking hiQ's IP addresses. The fight isn't over yet, however – LinkedIn plans to challenge the decision.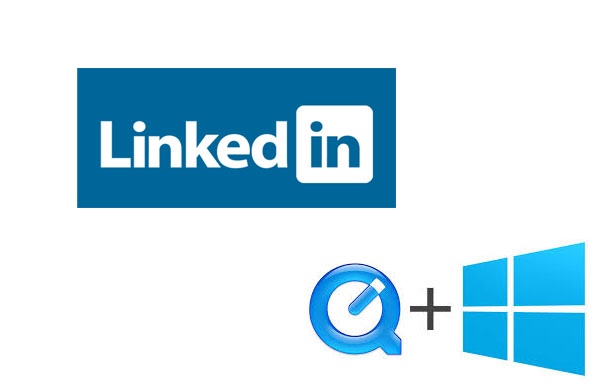 Feeling vulnerable today?
You will after reading this blog post recently shared during a radio interview on The Union Edge: Labor's Talk Radio show.
LinkedIn Breach Announced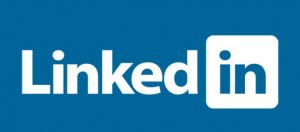 LinkedIn recently announced that they had been made aware of a data hack that happened back in 2012. Stolen information included email addresses, passwords, and member ID numbers. LinkedIn became aware that the stolen account information was being sold online. So LinkedIn emailed all of their members.
What does this mean to me?
Big deal, it was 2012. BUT some people use the same passwords for most of their online accounts AND never change their passwords from year to year… so if you were using the same password that you had on your LinkedIn account elsewhere then you may have more to do than just updating your LinkedIn password.
What to Do
Update your passwords on account at least once every 6 months.
I know keeping track of different passwords is difficult and updating it at intervals is even more work. Make your life easy and get yourself a password keeper such as LastPass or KeePass.
Better delete QuickTime!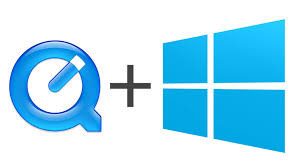 The Department of Homeland Security issued an alert after Apple announced they will no longer be providing security updates for the QuickTime video player.
"Cyber security experts at the Zero Day Initiative and Trend Micro said they had identified two vulnerabilities in QuickTime for Windows, that could allow hackers to take control of affected computers. The bugs would allow hackers to attack PCs if users visit a compromised web page or open a tainted file." via DailyMail.com.
QuickTime for Mac OSX is still being supported and updated, so Mac users need not remove QuickTime from their computers. But Windows users should definitely remove the product from their PCs as there are no security updates to fix the current and future security vulnerabilities of the program. The only way to protect against an attack via QuickTime is to remove QuickTime completely from your PC.
How Un-Install QuickTime
You have a couple of ways to properly remove QuickTime from your PC.
Control Panel
1. Go to your computer's control panel
2. Choose Programs and Features
3. Scroll to QuickTime, click on it once
4. Choose "Uninstall" from the toolbar and follow prompts.
Start Button
1. Click on your Windows Start Button
2. Choose All Programs
3. Locate the QuickTime folder and click on it once
4. Choose Uninstall and follow prompts.
Left out in the cold
Many applications on Windows computers and websites require Quicktime, so now what? It's time to seek an alternative such as VLC Media Player or XBMC. Both are free alternatives, there are others out there that work too.
Bring back the warm fuzzy
So after installing a Password storage program and a new alternative to QuickTime today, go for the extra credit and run a virus and malware scan on your computer and make a backup. You'll thank us later or maybe send us a gift card for a coffee.
Visit our blog at AppletreeMediaWorks.com for more information.