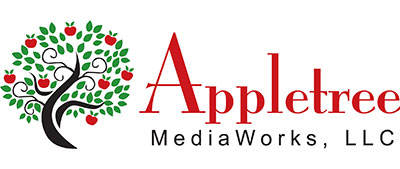 Appletree MediaWorks E-Newsletter
Your source for tech tips, scam notices, products and humor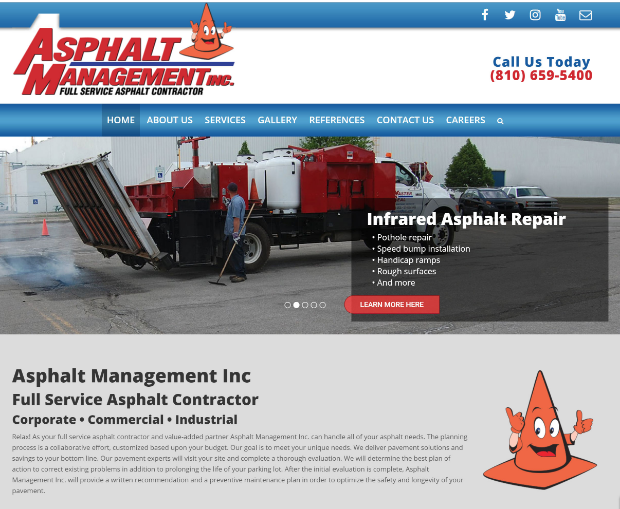 Recent Launch

The Newly Redesigned Asphalt Management Inc Website

Appletree recently redesigned the Asphalt Management Inc (
asphaltmanagementinc.com
) website. The new website is responsive, interactive, GDPR compliant, SEO optimized, and mobile friendly.
Check out the new website to see striking images of our longtime client's work.
Headquartered in Flushing, Michigan, Asphalt Management Inc. is an experienced, full-service asphalt contractor serving corporate, commercial and industrial clients.
Security Tips

Set Secure Passwords (that you can actually remember)
We've all been annoyed by those password strength indicators telling you that your new password isn't quite strong enough. It wants you to add in some symbols and numbers, and – wait, it's still not acceptable?The thing is, most of the old-school advice driving those strength indicators doesn't actually do much to thwart attackers anymore. The passwords end up being easier for bots to guess than for humans to recall.
XKCD
suggests a new approach. Flip through a dictionary and randomly choose 4 or more words (not a phrase), connect them with symbols and commit them to memory. This is much easier on the memory and also more difficult to crack.
Latest Blog Post

Hi I'm Calling From Microsoft

Our clients and relatives have been calling in a panic from getting a Microsoft call. If you haven't received this call yet, just wait for it. You'll be greeted by an urgent Microsoft call from a "real Microsoft Representative" that your computer is in need of repair. They'll ask you to install applications to give them remote access to fix your machine, but wait it gets better.
Helpful Products

WordPress Updates
Broken website features make a bad impression on potential customers. This is one of the main reasons it is important to run your WordPress updates. The other reason is for security. Neglecting to update could compromise your site, make it more susceptible to data breaches and other hacks. Many of our clients enjoy the convenience and peace of mind of having Appletree manage their website updates every month.
Scams Going Around

Domain Name Services Letter
Have you received a letter from the Internet Domain Name Services or a similar Domain Name company you don't recognize? The truth is your domain name does have to be renewed, but not at the rates the letter states and not through the company itself. This is called Domain Slamming. When you receive one of these letters throw it directly in the trash.
Have you received an email or letter about your website or domain and you're not sure if it's a scam?  We're happy to help out our clients with issues like this, contact Appletree for more information.
---
Do you have a newsletter suggestion or a technology question?
Let us know by contacting us or share it with us using social media.
Subscribe to our weekly e-newsletter today and receive them early!