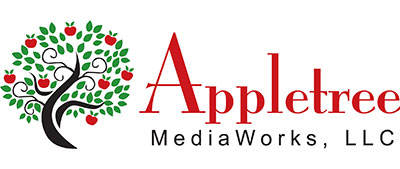 Appletree MediaWorks E-Newsletter
Your source for tech tips, scam notices, products and humor
Welcome to the Appletree MediaWorks E-Newsletter! 
We've created this as a bi-weekly opportunity to share technology news and tips we've researched while serving our clients. If you find this e-newsletter to be helpful forward it to a friend, but if you find this to be more junk in your in-box, please unsubscribe using the link below.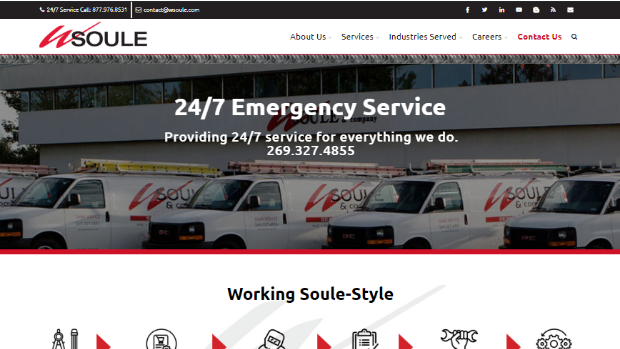 Recent Launch

The Newly Redesigned W. Soule Website
Appletree recently redesigned and migrated the W. Soule (wsoule.com) website to a WordPress based website. The new website is responsive, interactive and features a custom programmed vendor/subcontractor management system.
Headquartered in Portage, Michigan, W. Soule provides process integration and fabrication, piping, millwright, HVAC/R, ASME code work, and specialty services.
Security Tips

Microsoft, Adobe and WhatsApp Major Security Vulnerabilities Released
Latest Blog Post

How to Recycle Technology Responsibly (Without Compromising Your Security)
Did you ever wonder how to recycle technology responsibly? Spring is a good time to think about how our daily lives affect the planet we call home. If you're like us, staying updated with the latest gadgets often results in boxes full of outdated tech. With Spring in the air, it can be tempting to just toss all that tech in a fit of Spring cleaning fever, but don't be too hasty!
Helpful Products

GDPR Compliance – Agreeing To Your Legal Obligation
Tired of all those "Agree to our terms and cookies" popups on the websites you visit? Guess what, your site legally needs one too, thanks to recent legislation. Data protection laws have created a business liability for all website owners. Google and Facebook faced fines of $9.3 billion over these laws.  The good news is Appletree can help your website work towards GDPR compliance with a couple of maintenance hours.
Scams Going Around

1&1 Mailbox Blocked
Did you receive a "Mailbox Blocked" email from 1&1? If so, it's a scam trying to get you to enter your email login on a phishing website for easy access to your account. Hovering over the link in the email you'll notice the link does not go to 1and1.com however it's hard to do that on a mobile device. Don't click on any links in an email asking you to access your account using a link or a button, instead go straight to the vendor's website and log in there.
Have you received an email or letter about your website or domain and you're not sure if it's a scam? 
 We're happy to help out our clients with issues like this,
contact Appletree for more information
.
---
Do you have a newsletter suggestion or a technology question?
Let us know by contacting us or share it with us using social media.
Subscribe to our weekly e-newsletter today and receive them early!