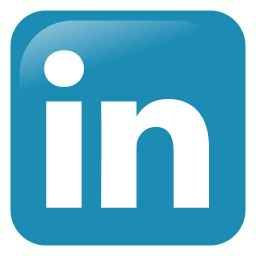 We've heard it all before. Salespeople love to take off in the middle of the day for important "business meetings" at the local brewery… "I'm just going to meet with a client and go over… my proposal." Salespeople tend to spend more time on the road than in the office. To a cubicle-imprisoned employee, it may seem unfair, glamorous, and perhaps a bit… fake. But this really IS how business connections are made, right? It's called networking.
In many business relationships, the ability to sit down for a meal or a drink and entertain may be as important (or more important) to landing that big deal as any more tangible factor. But as salespeople already know, networking can be difficult to manage efficiently. When you are juggling 4 bowling pins, a flaming torch and a garden weasel at the same time, there's no chance to really concentrate on any one thing. This is traditionally where CRM (Customer Relationship Management) software comes into play. By effectively utilizing CRM, a company can manage its customer base and keep track of where each customer is in the sales process. It may even be configured to send notifications and reminders: "…haven't heard back from Sam lately, it might be time to follow up".
CRM has an obvious limitation, though. While it is very helpful in managing existing business relationships, it is unable to generate new ones. This is where LinkedIn comes into play. On the surface, it looks and behaves like an online career planner and résumé builder. But with millions of professionals from around the world already using LinkedIn, the potential for online networking is vast. Sorry sales department, this might actually give you an excuse to sit at a desk once in a while… but the payoff will be great.
Consider the following strategies for building your online network:
Add your existing contacts. If you're just getting started with LinkedIn, chances are you're one of the last people in your network to join – it shouldn't be difficult to find the people you know. They'll most likely be excited to connect to you and start recommending your exceptional work ethics to their colleagues 😉
Join Groups relevant to your location or services. This allows you to join discussions with like minded professionals in your field. By taking part in discussions, you can quickly make friends that may evolve into business relationships.
If a Group does not currently exist for your area or type of business, consider creating one. Keep in mind that you should not create a Group for your Company since Companies are automatically generated by LinkedIn.
Overall, LinkedIn provides a powerful tool for networking, all within a highly professional environment (unlike Facebook and Twitter). Even building a relatively small list of connections opens you up to endless networking possibilities. Remember the
six degrees of separation
? Just 20 connections on LinkedIn will open you up to about 500,000 professionals. The possibilities are endless.