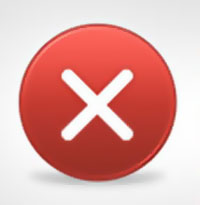 One of the most important (but also the most neglected) areas of computing is backing up your data. Most people assume they're safe because they've never experienced a disaster in the past, but they are sadly mistaken. Disasters will happen, at some point, and you will be kicking yourself later if you neglect this important task.
What does it mean to "backup?"
Backing up refers to the copying and archiving of computer data so it may be used to restore the original after a data loss event. When a computer user backs up their data, they are storing a copy of their information in a safe and secure place. There are many options when it comes to backing up your data, and most of them are reasonably priced.
Why backing up is important
Backups protect you from hardware failure, viruses, theft, accidental deletion, fires, floods and other disasters. If you were to experience any of these events without first backing up your data, you run the risk of losing all your work and important files. It is suggested that you have at least two off-site backup copies of your data, however, many people get by with just one.
Recommended products to help you back up your data
There are many services out there to assist businesses and individuals in backing up their data, often with only a few clicks of the mouse. Carbonite boasts that they are automatic (they backup your data without you having to do anything other than purchase their service), secure (all files are encrypted), and affordable (plans start at $59 per year). Another great service is Crashplan, whose plans start at less than $20 a year.
For documents that you are constantly using and changing, you may want to consider a cloud storage option, such as Google Drive or Dropbox. Both of these options offer two-step verification for added security, as well as a small amount of free storage. More storage is, of course, available for purchase.
If a paid service doesn't sound appealing to you, you can also backup your data yourself. Technology retailers have storage devices available for purchase and you can talk to a customer service representative to decide which storage device is right for you. The only downside to this is, of course, that you have to actually remember to back up your data on a regular basis.
How we protect your data
Appletree MediaWorks keeps your site up and running by always storing a backup – just in case. All sites are backed up nightly and the information is always stored in a safe place.