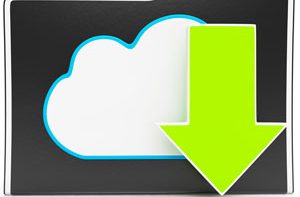 As of July 2015, the Google App Store has 1.6 million apps and the Apple App Store has 1.5 million apps. With an ever-growing universe of apps available, the chances of getting a compromised or infected app are on the rise.
More than 85 billion apps have been downloaded from the Apple App Store since October of 2014 and that number is growing substantially. All that traffic leaves a lot of room for hackers to gain a footing. To stay safe, you should take precautions, learn which download sources are reputable, and do a little research.
Take Precautions
Before even looking for apps for you device you need to guard yourself against any malware that might get through. Before installing anything new, make sure that your device's operating system and existing software are fully up to date.
Anti-virus and Firewall – Use an anti-virus application that scans every app you install. It should also scan updates and block malware.
Stay Updated – Update your web browsers and operating systems. Updates to these often include important security patches. Once a security patch is released to the public, you have very little time to apply the update before hackers have figured out how to exploit it. This is why it is so important to update early and often!
Where to Buy and Not to Buy
Buy from Here…
Google App Store, Apple App Store, Windows Store – For all devices, use the default app store that comes installed with the device. Most app stores have a screening process which weeds out most malicious code. If you do happen to find something bad, you can report the app to:  Google, Apple, or Windows
Not from Here…
DarkSideLoader
The DarkSideLoader is a rogue app store for iOS phones and tablets. This app store lets user download unusual, unapproved apps alongside normal apps which are offered free of charge (as in stolen).

What are the Dangers?
Downloading compromised apps from DarkSideLoader can make you lose control of your phone and receive unwanted installations. Compromised or malicious applications can be very dangerous to your phone and personal information. Here are a few examples of what these "rogue apps" can do to your phone: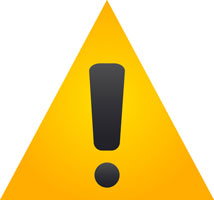 Operating System Access Through API Access
Root Devices
Install Apps Without Permission
Communicate With Malicious Sites on Internet
Malware Installation
Any third party app store can have these potential problems
Check if you have a rogue app on your Android device
Do Your Research
There are many things you can look for to check if an app is dangerous. While it can be easy to just click download, you should do a little research beforehand. Here are a few common safety checks:
Reviews – Read some reviews about the app. If there is a known problem it will most likely be expressed in a review. You can find reviews in the app store you are using.
Developer Information – Research the developer to find out how popular they are. Make sure the developer exists in the real world. Usually there is a link in the app store to the developer's website. Browse through some of the top app developers of 2016.
Permissions – Make sure to read and understand the permissions before granting anything to a new app. Learn more about permissions and why apps need access to certain things.
Star Ratings – Similar to reviews, a star rating will most likely be fairly low if users experienced problems with the app. Again, this is available on the app store you are using.
Download Count – If an app has a high download count the chances of it being safe are higher.
Outside Forums – Still not sure? Google the app and find out what others are writing about it. Users love to post information like this to Reddit or other discussion forums.