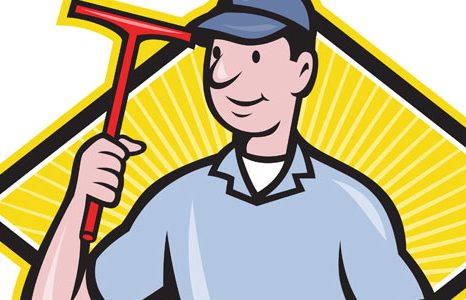 Dust off your mouse and grab your website administrative login, it's time to clean up your website.
If you're running late on your spring cleaning, it's ok. You have a week before summer. Your website and online presence all need to be cleaned up regularly too, so why not now? There are many reasons you need to clean and update your website.
Keep Your Website Professional

Take the time to click through your website as a user. You'd be surprised how many updates you find that should be made, or realize that you have additional information available but it hasn't been added to the website yet. If your homepage is still displaying information about a past event as "upcoming" you are wasting prime space and sending the wrong message to your visitors.
Website Load Time
Cool websites look great on a large monitor and can be programmed to be responsive to mobile screens, but there is an extra part to this: Load Time. Website speed issues will cause a visitor to leave your site before they even see what your cool website has to offer.
Some steps to take to decrease your load time:
Get a great website host. Page speed starts with how fast files are served by your web host. While there is no one perfect solution for hosting your site, do not mindlessly sign up for a hosting plan without researching performance and reviews.
Decrease the number of installed plugins. There's a good chance your website is not using half of the plugins you have installed, and there are huge security issues if your plugins are not kept up to date.
Clean up outdated posts and articles on your website. Those articles can add to load time.
Optimize your website images. Use a photo editing program to optimize images before uploading to your website. Delete unused images from your media library.
Consumer Confidence
With fake reviews circling the internet and companies like Yelp & Amazon suing those selling or creating fake reviews, it is important to create an online experience users can trust. Start by sending review request emails to verified purchasers as a way to collect authentic content.
Don't edit reviews, not even grammatical errors – they actually help build authenticity in the eyes of your customers.
Increase Search Engine Optimization
Keeping your website load time down is an important piece of search engine optimization. But have you given thought to what services or message your organization wants to communicate? Now is a good time to check what SEO keywords are on your website and match them to your goals. Does content match up with the assigned keywords? Do image names and alt tags coincide with your goals? Are the keywords in titles and content?
But I Hate Cleaning
Hate is a strong word. It's more likely you just don't have time, or it's too overwhelming. If that's the case for you, it's time to bring in a professional. Give Appletree MediaWorks a call – we'll discuss your online goals together and provide our professional services at an affordable price.