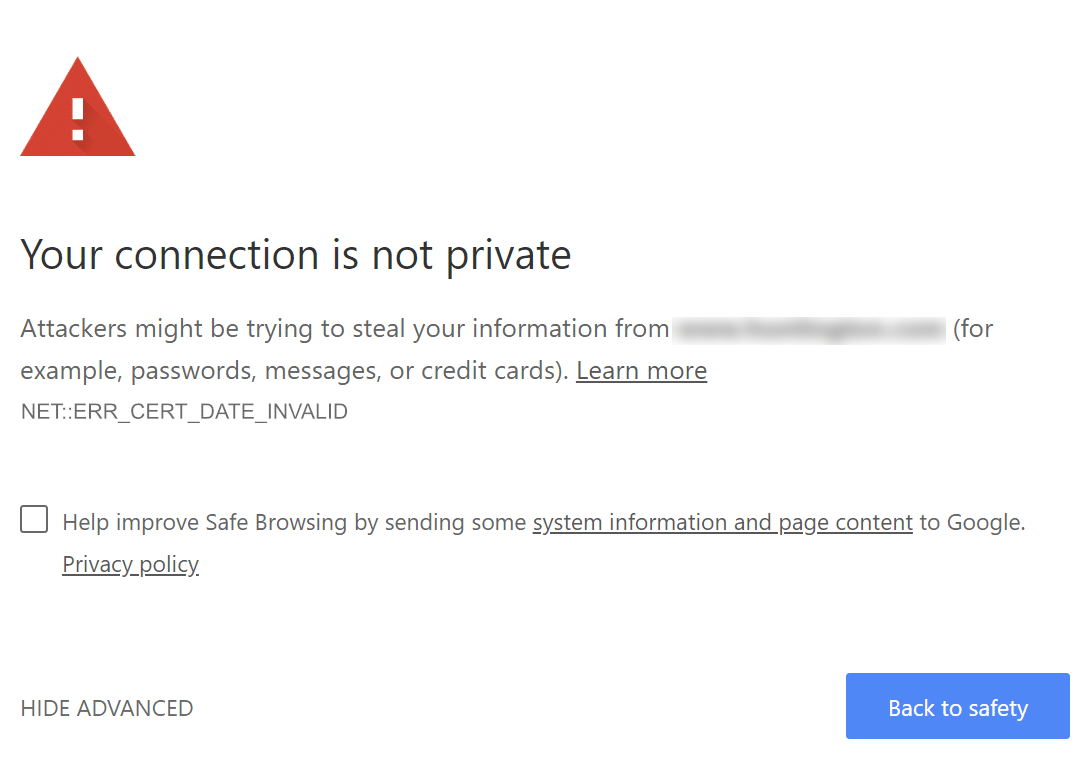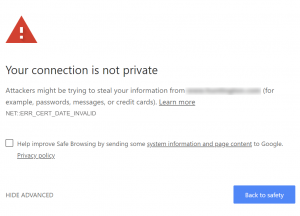 Have you ever visited a website and been greeted by a warning stating that the site is "Not Secure" or something similar? It is definitely off-putting to visitors when this happens. If you are a site owner and notice your site doing this, it is actually pretty easy to fix. All you need to do is install an SSL certificate.
What is SSL?
SSL stands for "secure sockets layer". This essential technology encrypts data as it moves between a web server and browser. In other words, it stands between you and the rest of the internet,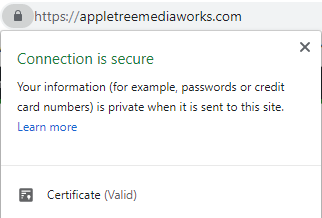 jumbling whatever information you send (such as usernames, passwords, credit card info, etc) into nonsense that can only be decrypted by a special "private key" held by the intended recipient. This protects you from hackers who could otherwise intercept your info while it is in transit. You'll know you're on a site with an SSL certificate if you see a padlock to the left of the URL in the address bar.
What if My Site Doesn't Collect Personal Information?
Google encourages every site to obtain an SSL certificate. As a reward, your website gets a boost in search ranking. By not having one, you ultimately rank worse regardless of your data collection policy. If you're running a small business, building a good Google ranking is essential to help bring in customers. This reason alone is good enough to justify the effort – you can outrank your competitors!
In addition to that, not having an SSL certificate causes some browsers to display a warning. Google Chrome, specifically, shows a "Not Secure" label (as mentioned earlier). This can be alarming to potential visitors, redirecting them away before they even land on your site. If enough visitors "bounce" because of this, it can ruin your website's performance and eventually even harm your company's credibility!
Keep Your Information Safe
If you manage your website using a content management system like WordPress, your administrative login credentials could become compromised if your site does not have an SSL certificate. Without it, your username and password are sent as plain text over the internet. Credentials sent this way can easily be picked up by hackers. Another way to combat unauthorized logins is by using two-step verification. Enable that whenever it is available.
Stay Cautious
Sometimes even phishing & scam websites are able to obtain legitimate SSL certificates. Just seeing a padlock in the corner does not necessarily mean you should trust the site with your personal information. Usually, you only have to worry about these types of scams coming through your email, so make sure to keep your guard up and know what to look out for.
Now that you know how important SSL certificates can be for you and your customers, help keep your website visitors safe and comfortable by installing one as soon as possible. This will boost your reputation as well as your organic search rankings over time. Not sure how to install SSL yourself? The experts here at Appletree would be happy to assist – we do this all the time! Don't hesitate to drop us a line and let us know how we can help.
Subscribe to the free Appletree MediaWorks E-Newsletter to get bi-weekly tech tips, scam notices and more, straight to your email!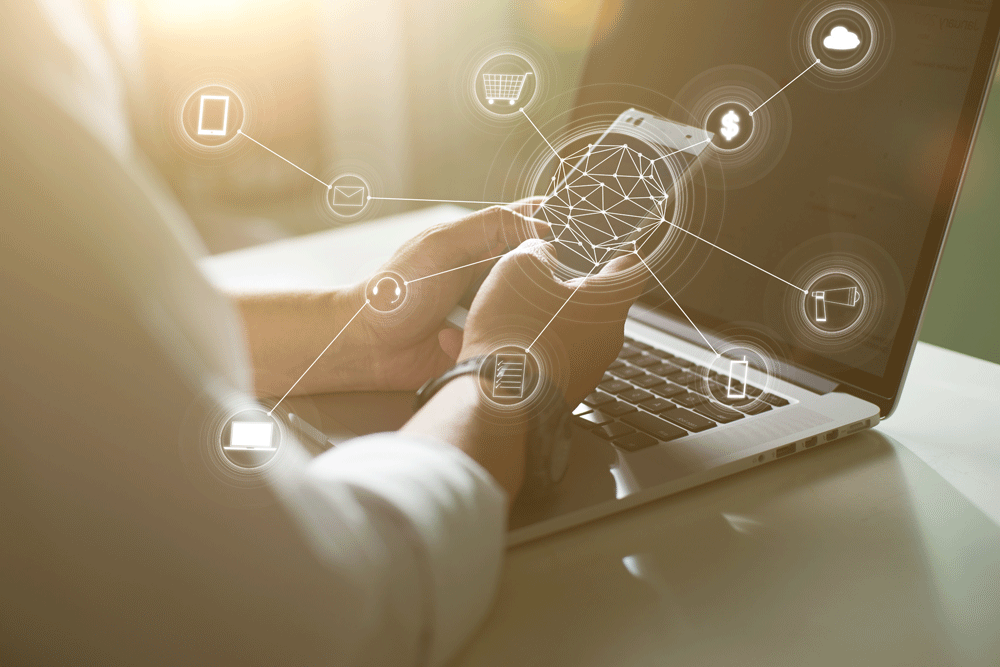 Wait! Know the risks before connecting to public Wi-Fi. Get an email asking you to update your 1&1 Ionos account information? We did too, luckily we were able to tell it was a SCAM. Lastly, we helped garner hundreds of job applications easily. You can too!Read More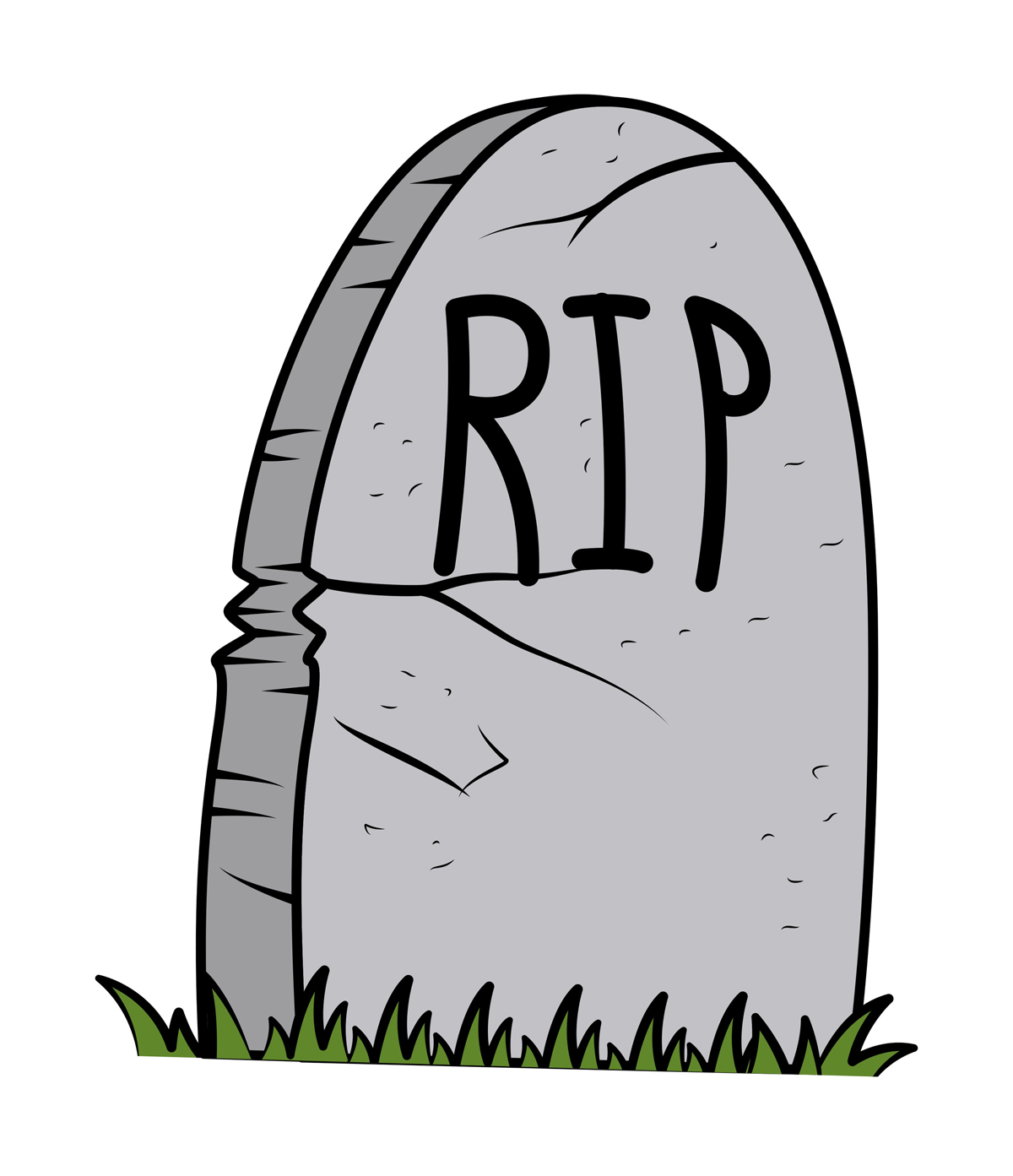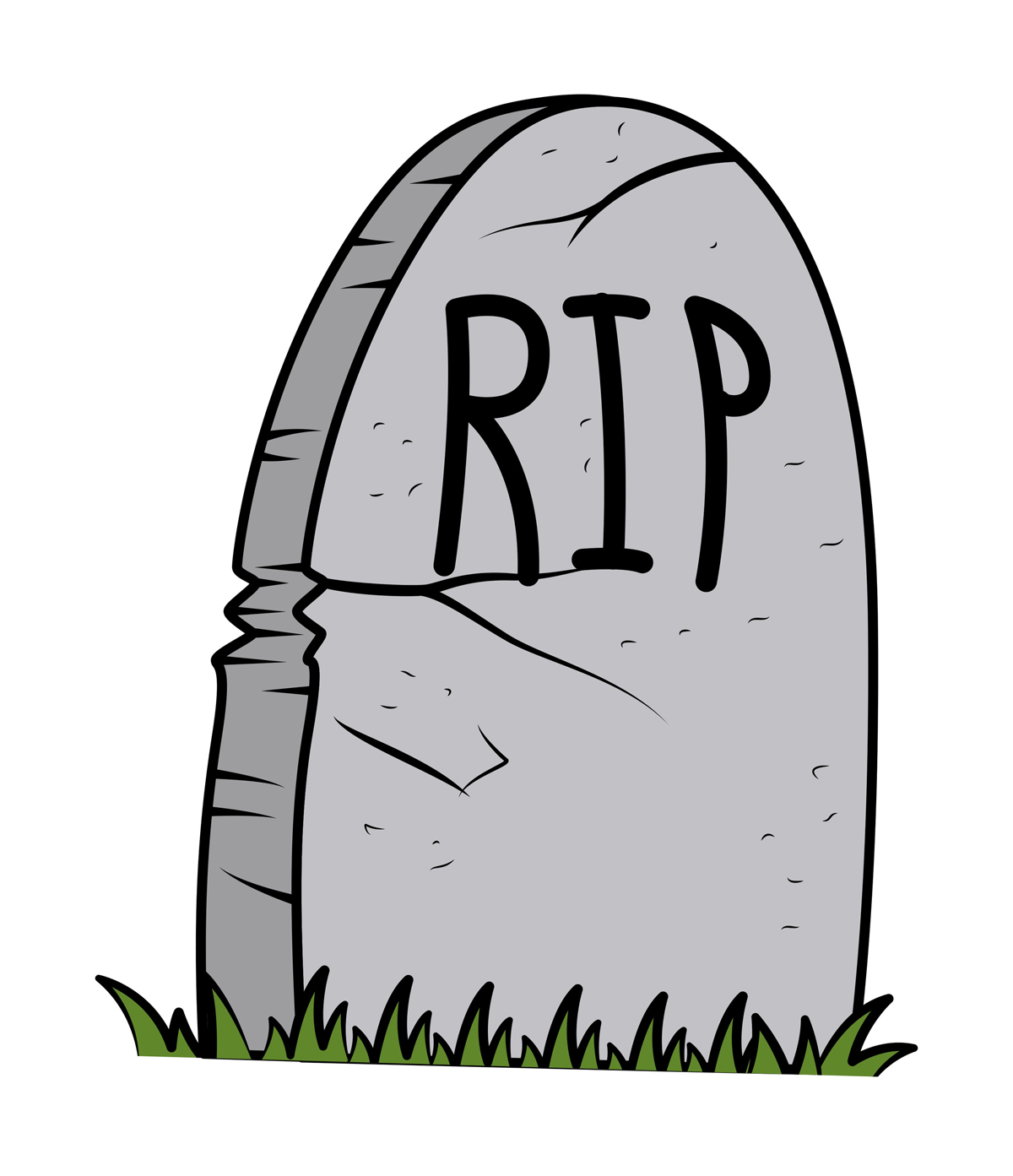 As of this year, at least 2.34 billion people worldwide are social media users. In the United States alone, 79% of people have a social media profile. Something we don't really think about when signing up for these accounts is what will happen to them when we pass away. Should we write your passwords down somewhere? Can someone gain access to them after we're gone? What happens to your social media after death? It is reported that around 8,000 Facebook users die every day. It's important that policies and protocols are put into place.
Facebook & Instagram
Facebook and Instagram are the only major social media platforms that "memorialize" your account.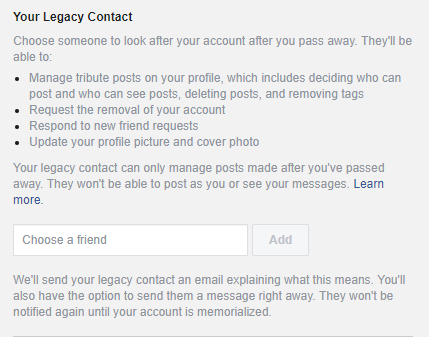 With Facebook, you can set up a "legacy contact". This is the person who will manage your account after you're gone. To set up your legacy contact, go into your Facebook general settings and select Manage Account and choose the person to take this role. As seen in this screenshot, the person you choose to be your legacy contact will not be able to post as you or read your messages. If you don't want to have a legacy contact, you can also request for your account to be deleted when the time comes. To request for an account to be memorialized, contact Facebook here.
Instagram does things a little bit different. There is no legacy contact that can manage your account for you when you die. Once a family or friend sends a report and the account is memorialized, it appears mostly the same. However, the account will not show up as a recommendation anywhere on the app (such as in the explore section). Nothing can be deleted or changed on the account after it is memorialized.
Other Platforms
For most other social media platforms (including Twitter), there are no memorialized profiles, therefore a family member has to request the removal of a deceased user's account. In general, social media platforms will never give login details to anyone but the account owner, even immediate family members. This would violate most terms of service. If you want someone to have full access to your social media, it may be smart for you to put this in writing with something like a digital will. This will hand over ownership of your accounts after you pass away. This helps avoid violating any terms of service.
Computers and Devices
That great password you've set up on your computer or device to keep others out will do just that after your death. As a rule, device manufacturers will not grant access to others to get around your pass codes and passwords. Keep in mind many of your online accounts also have 2-factor authentication too. Banks and other service providers are happy to work with whoever holds your power of attorney posthumously, but email accounts and other online accounts will need to be accessed with the information you leave in your digital will.
Though it may be odd, it is important to have a plan for what happens to your social media and online accounts after death. Set up your legacy contact on Facebook today. Also, inform your friends and family by sharing this with them! Subscribe to our bi-weekly e-newsletter for more helpful information like this!