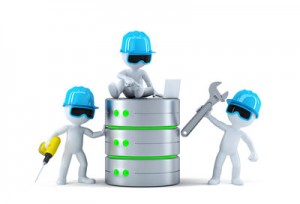 It's Appletree MediaWorks' 5th birthday and we've been helping many unions and locals make sure they're seen out on the web in that time. Things have changed quickly on the internet – technology moves fast – so below are some universal union tech tips for your own personal computing and your union's presence on the web!
Keep Your Website Up to Date
We all use Facebook for lots of updates, but Facebook has made some changes which result in members missing a lot of posts. This is another example of why you should consider your website to be your hub for info and post all relevant info there. Updating a website regularly also makes it climb higher in Google, and makes viewers feel like something is going on. Give them a reason to check out your site regularly! UWUA Local 304 presents a good example of regular updates with engaging content.
Change your Passwords
After Heartbleed and other various internet threats, it's become clear the best thing you can do is change your passwords regularly and make sure you don't use the same password everywhere. Worried you'll forget your passwords? There's software for that! Read more at the Appletree Media blog.
Clean Up Your Computer
Does your computer feel like it's been going slower? Do you have popups and toolbars? Are there fingerprints all over your monitor? Cleaning your PC is a bit of regular maintenance that we don't always think about. Get some canned air for the PC's vents, use a dry or slightly damp (with water) microfiber cloth for your monitors. Run a program like Malwarebyte's AntiMalware or CCleaner, and defrag your computer. It might not be good as new afterwards, but it will be a lot closer.
Back Up Your Files
Many people never think to backup their files until the worst happens and you lose access to them. Maybe your hard drive dies, or maybe you get hit with some bad malware, but it's always better to backup your important files before that happens. Software exists to automatically back things up to a cloud server or a network server, but even copying your important images and documents to a USB drive regularly is a good start. If you don't have a USB Flash Drive or would like to receive another one for FREE, Appletree MediaWorks is giving them away for our birthday celebration.
That's right, Appletree MediaWorks is celebrating our birthday by giving away 25 8GB USB drives. The drives are the size and shape of a credit card, fit in a wallet, and have plenty of room to backup and transport documents and images. Take our quiz to help us celebrate, and you could win one of these drives!