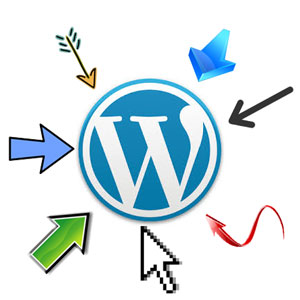 Katie Dexter (of Appletree MediaWorks) gave an interview yesterday on WFRNLive, talking about Web 2.0 tools for websites and for organizing union activities.  Highlighted were Facebook and Twitter social media plug-ins for your website, and she also touched on Google+, LinkedIn, and Tumblr.  
Listen to the full interview
on our Media page, and read on for more information about what Web 2.0 is and what it can do for you.
So what exactly *is* Web 2.0?
The term Web 2.0 is used to describe websites that go beyond static content and provide users a way to actually interact with the information they're taking in.  For example, before Web 2.0 was the norm, news websites would just display their news articles (plus relevant images) and call it a day.  Nowadays, not only do we have multimedia content (video, audio, etc), but websites are actually engaging their audience by utilizing plug-ins for social media, which reaches not only their users, but their user's friends as well.  That same news website has not only furthered it's reach, but has also engaged its audience in the content by allowing them the opportunity to share and comment.  To learn more about Web 2.0, visit the pages dedicated to it on O'Reilly Media, as well as the article describing it on Wikipedia.
What are some Web 2.0 tools I can implement today?
If your organization doesn't have a Facebook or Twitter feed on it's page, that's a good place to start.  You'll also want to make social sharing icons available so that if a user browses to a page they'd like to share, they can do so immediately without leaving your site.  Additionally, Google+, LinkedIn, and Tumblr are also some good applications to plug in to your website – some people may have a preference of one over another, so you want to give them as many options to choose from while still implementing good design decisions.
Do you have questions on implementing Web 2.0 functionality in your website?  Appletree Mediaworks would love to speak with you .  We can get your website on the path to engaging your users and extending your reach.