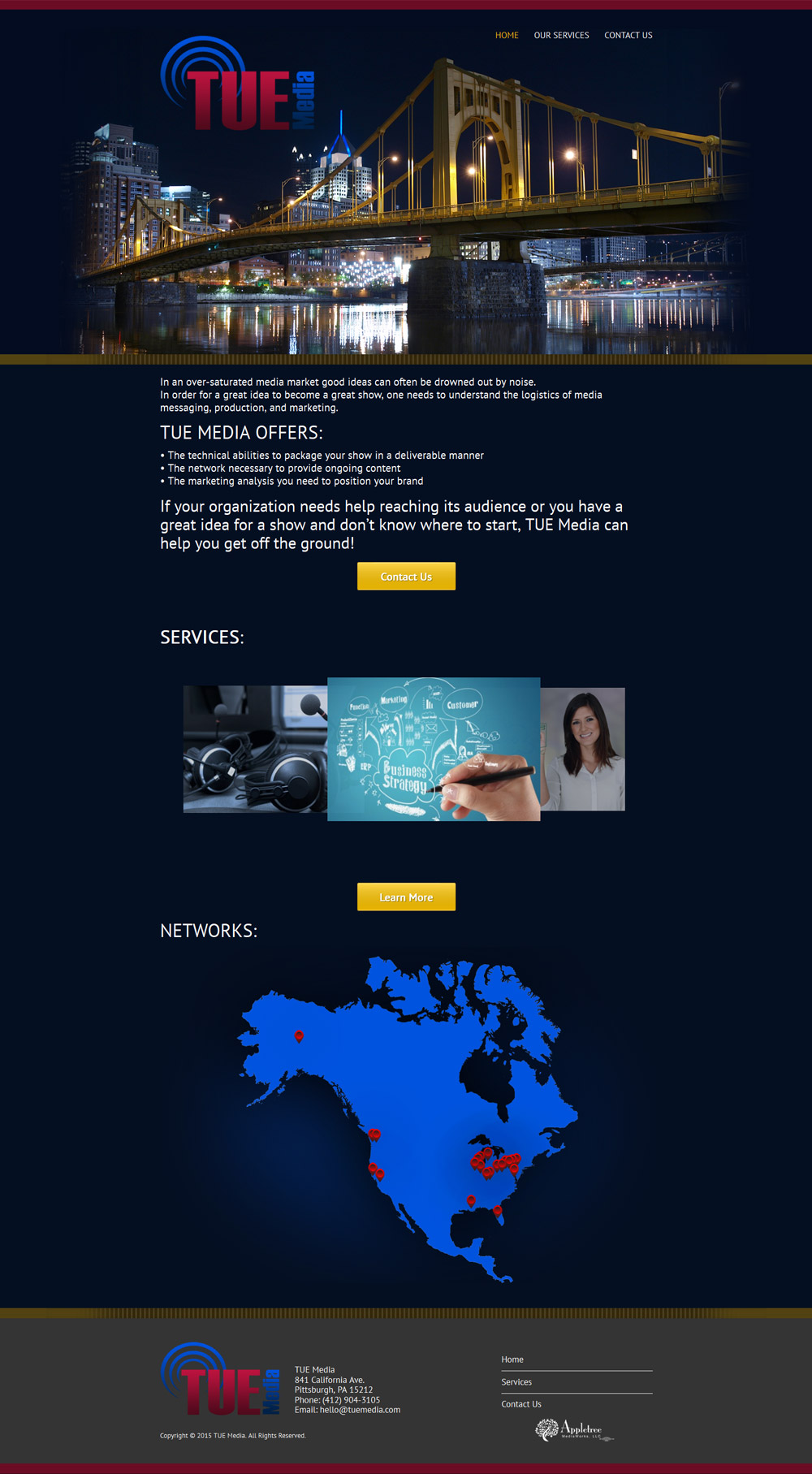 [blockquote]
"Working with Appletree MediaWorks is one of the best decisions we have made here at TUEMedia. They do an excellent job at keeping our websites up to date, and always have us covered with the latest updates and features. The team at Appletree MediaWorks does a fantastic job with their layout and custom design, and are always a phone call away when there's a problem. I couldn't imagine anyone else handling our media!"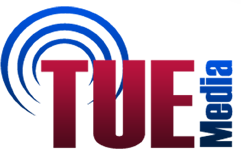 Brittany Sheets
Co-Host and Communications Director
TUEMedia
[/blockquote]
---
[blockquote]
"With Appletree MediaWorks taking care of our web presence, I can spend my time producing radio instead of worrying about our websites. I work most with Raina, who is friendly and quick to carry out requests. She answers all of my questions, even when that means she has to do extra research for me. I can't imagine running The Union Edge without Katie and Raina our corner!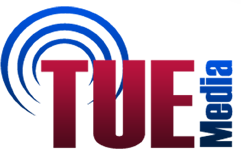 Angela Baughman
Co-Host & Executive Producer
TUEMedia
[/blockquote]
---
TUEMedia is a new site designed for the WordPress framework, pinwheel slider, and Search Engine Optimization.  Utilizing a dark background, the design implies elegance and simplicity, showcasing the client's services and contact information.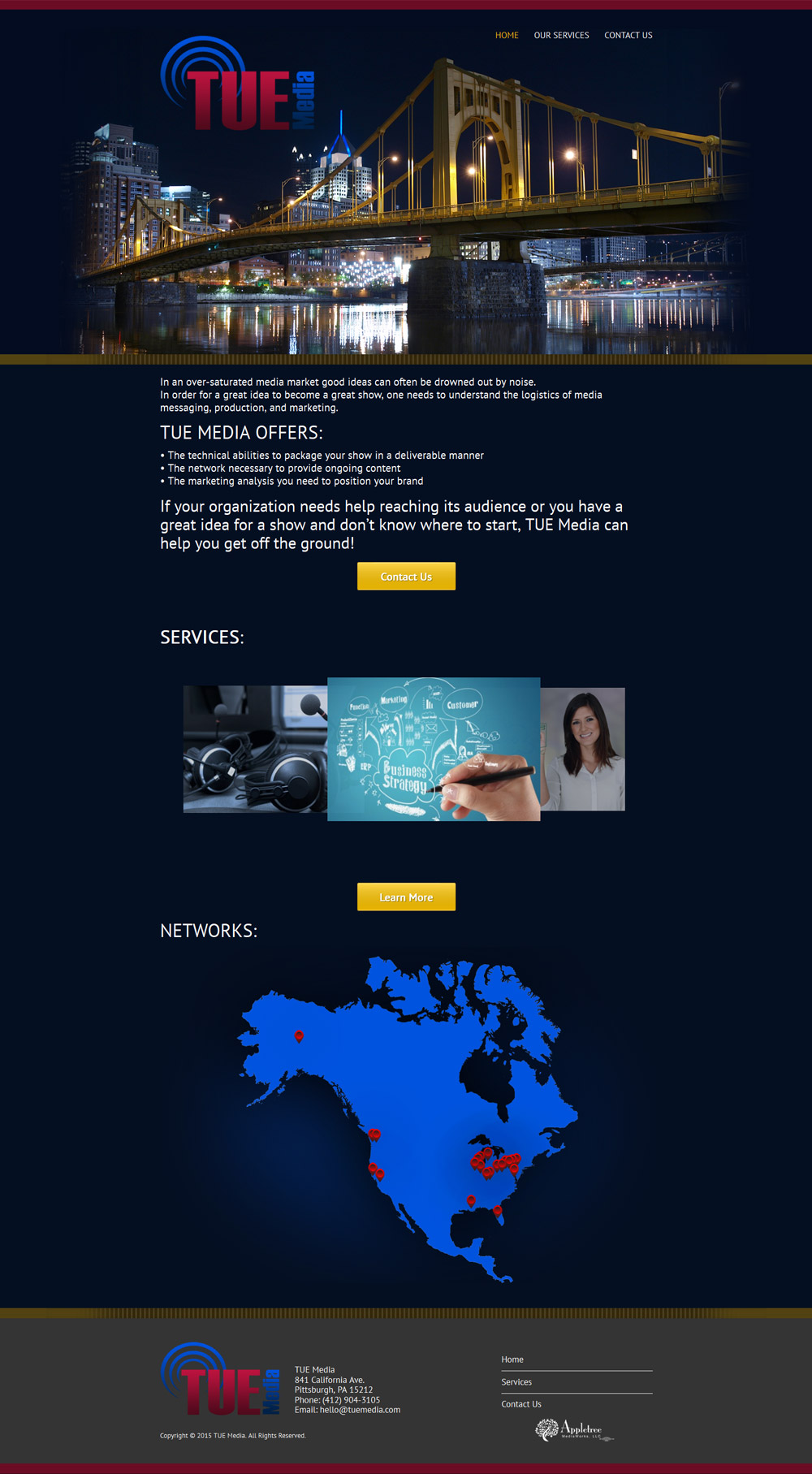 [alertbox]Complete Web Site Design, Custom WordPress Integration, Search Engine Optimization.
Tue Media [/alertbox]