Feeling vulnerable today?
You will after reading this blog post recently shared during a radio interview on The Union Edge: Labor's Talk Radio show.
LinkedIn Breach Announced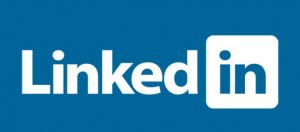 LinkedIn recently announced that they had been made aware of a data hack that happened back in 2012. Stolen information included email addresses, passwords, and member ID numbers. LinkedIn became aware that the stolen account information was being sold online. So LinkedIn emailed all of their members.
What does this mean to me?
Big deal, it was 2012. BUT some people use the same passwords for most of their online accounts AND never change their passwords from year to year… so if you were using the same password that you had on your LinkedIn account elsewhere then you may have more to do than just updating your LinkedIn password.
What to Do
Update your passwords on account at least once every 6 months.
I know keeping track of different passwords is difficult and updating it at intervals is even more work. Make your life easy and get yourself a password keeper such as LastPass or KeePass.
Better delete QuickTime!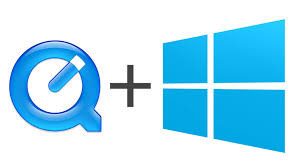 The Department of Homeland Security issued an alert after Apple announced they will no longer be providing security updates for the QuickTime video player.
"Cyber security experts at the Zero Day Initiative and Trend Micro said they had identified two vulnerabilities in QuickTime for Windows, that could allow hackers to take control of affected computers. The bugs would allow hackers to attack PCs if users visit a compromised web page or open a tainted file." via DailyMail.com.
QuickTime for Mac OSX is still being supported and updated, so Mac users need not remove QuickTime from their computers. But Windows users should definitely remove the product from their PCs as there are no security updates to fix the current and future security vulnerabilities of the program. The only way to protect against an attack via QuickTime is to remove QuickTime completely from your PC.
How Un-Install QuickTime
You have a couple of ways to properly remove QuickTime from your PC.
Control Panel
1. Go to your computer's control panel
2. Choose Programs and Features
3. Scroll to QuickTime, click on it once
4. Choose "Uninstall" from the toolbar and follow prompts.
Start Button
1. Click on your Windows Start Button
2. Choose All Programs
3. Locate the QuickTime folder and click on it once
4. Choose Uninstall and follow prompts.
Left out in the cold
Many applications on Windows computers and websites require Quicktime, so now what? It's time to seek an alternative such as VLC Media Player or XBMC. Both are free alternatives, there are others out there that work too.
Bring back the warm fuzzy
So after installing a Password storage program and a new alternative to QuickTime today, go for the extra credit and run a virus and malware scan on your computer and make a backup. You'll thank us later or maybe send us a gift card for a coffee.
Visit our blog at AppletreeMediaWorks.com for more information.