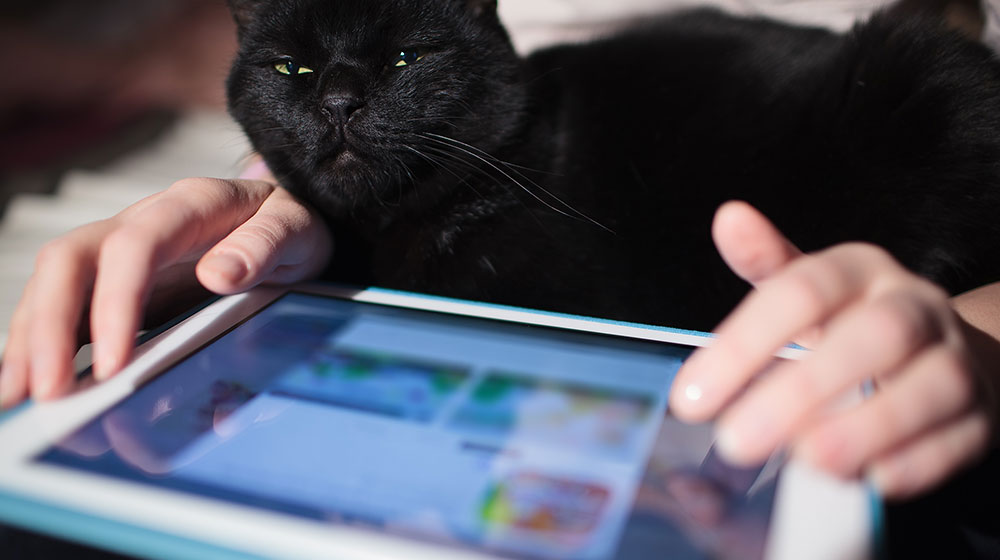 As a web developer of over 15 years, I've spent a lot of time working remote. Sometimes out of convenience and other times out of necessity because of sick kids at home. With the outbreak of COVID-19, there are now millions of workers finding their desks a lot closer to home. My hope is that this article will help you settle in and get your productivity levels back to the same levels or better than they were in the workplace.
1. Don't Steal from Your Employer
Do not use the company equipment for personal work, especially while on the clock. If you were issued a computer to take home, it's highly likely your employer knows when you log on and what you're doing. Many employers are being hit hard financially by this outbreak. They will not hesitate to fire an employee for wasting precious company time and resources.
2. Get Equipment that Works for You
In a perfect world, you have a home office or study room already setup with your home computer. However, the reality for many of us that we usually just pull out our personal laptop or tablet and sit on the couch or kitchen island to surf the web. It's now imperative that you have a quiet, low traffic area set aside specifically for working.
Your equipment list may include:
Laptop or Computer – It's likely your employer has provided you with these.
Desk – If you have a desk with your personal computer on it, move it aside and you'll be all set. If you don't have a desk, grab a folding table or another surface for your work equipment and place in a low traffic area where available.
Monitor – Some laptop screens are small. An external monitor can solve that. Before ordering one online, be sure to check what ports your laptop has. Here is a link to help you identify the ports you have.
Peripherals – Other items may improve your productivity, such as an external mouse or keyboard for your laptop. You may also need a web camera if your employer plans on doing online meetings.
Printer – You may or may not need a printer depending on your job. Don't forget ink and paper.
Other – The list of other items to increase productivity could go on for pages. Some other items that I can't live without when working from home include: noise cancelling headphones, a large refillable water bottle, pens, notebooks, sticky-notes, a lamp and a lap blanket.
3. Get Creative if You Don't Have a Spare Room to Work Remote
Some suggestions include:
Closet – I have a friend in a small apartment, she doesn't have an extra room available. However, she did have a large bedroom closet full of clothes she's not going to wear for a while since there's no fashion police in her home office. She emptied those clothes onto a living room chair and moved her desk and a lamp into her closet.
Table – A kitchen table is not exactly ideal, but if your family does not regularly utilize the entire kitchen table, then you have a space. Clear it off and let your family know it's off limits to them. You won't be having guests over, so you can leave your new desk as is every day. Important: keep glasses cleaned off the table and use a rolled-up towel to not only mark your space but also make barrier to keep accidental spills away from your computer and paperwork.
Kids Room – If you have multiple children with multiple bedrooms, then you may have a new workspace option. Do a coin flip and pick who's moving out temporarily. Unless you need to work at night, your displaced child may still be able to return to their room to sleep every night.
Basement – We all groan at the thought of working in our basement, but hard times may call for hard decisions. Grab a table, space heater and some extra lamps for your new home office and call it good for now. Introverts may actually enjoy the peace and quiet of your basement.
4. Setup Security Measures
I'm not an IT expert, I make websites; but here are some bare minimums.
Secure Internet Connection – You'll have fastest internet speeds with a direct Ethernet cable plugged into your computer or dock. If that's not an option for you, be sure your WiFi is behind a login. Your employer may have also setup a VPN for you to connect through. This is ideal!
Password Protection – Make sure your machine requires a password to login. The last thing you want is your kid hopping on your computer and going to sites your employer would not approve of.
Virus Protection – Staying off sites not related to your work while on your work equipment is the first step. The second step is being wary of emails and scams going around due to the outbreak. Your employer may or may not have installed special software for you, when in doubt, check in with them.
Out of Site – News reports show that crime has not slowed and desperate times may lead to more break-ins. Keep your computer and valuables out of sight of windows and draw your blinds at night to lower temptation.
5. Limit Your Distractions
Let your family and friends know your work schedule. It's so easy to get inundated with texts from your bored friends. Let your friends know you're working from home and ensure them you're not ignoring them. Tell them you'll get back to them on your breaks or after work. Every text or social media notification can lead to work mistakes and it can take up to 30 minutes to get yourself back on track.
If you're home with the family, share and post your schedule. Tell them your rules and that, although they can see you, you are at work and this time is very important.  Your family and loved ones will push this boundary, but you must enforce it until it becomes natural for everyone.
6. Get to Work on Time
Your commute just got shortened, but the "traffic" may be just as bad or worse. By traffic, I mean your family and other home distractions. With kids home from school and pets seeing you home, your morning routine may take longer. I find it best to get up earlier than when I was going into the office. This gives extra time to do social media surfing and get the kids/loved ones settled in with enough attention, snacks and activities to make it until the morning break comes around. If your employer didn't give you a specific time to start work, then you need to pick a time, communicate it to them and stick with it.
Plan for a short morning break, if your kids and pets are home with you, they may dictate when this time occurs. At the very least, get up from your desk and walk away from it for a few minutes, some light stretches may feel great too. I know it's tempting to do some cleaning or laundry while you're home, but you may quickly lose track of time during breaks. Don't make a habit of this, set a timer on your phone and get back to work on time.
7. Enjoy Your Lunch Break
Set a timer on your watch or phone for your lunch break. Get away from your work space. Make this your personal time; catch up on social media, get some fresh air, play with the kids, do whatever gives you a break and lets you recharge to take on the second half of your day. Preparing healthy foods ahead of time will also provide you with good fuel for the afternoon.  I use my lunch break to have a quick lunch with the kids, a little play time and then put them down for a nap.
8. Be Prepared for the Afternoon Slump
Just like at work, it may be hard to stay motivated in the afternoon. Learn to adjust your work agenda to what works best for you. I find that saving my new or challenging work for the afternoon works best. Others may find this to be the best time to answer emails. Do what works for you, but do not waste your employer's time.
Give yourself a short afternoon break of 15-20 minutes. Use this break to resettle the family and pets, switch laundry or get a snack. Set a timer on your phone if you find break time getting out of control.
9. Know When to End the Work Day
If your work load allows it, keep your normal end of day schedule. I use the last 30 minutes of my day to make notes of where line items stand and setup an agenda of tomorrow's priorities. This can be done using an electronic resource or even a paper notebook with a paperclip on the current agenda page.  At the end of the day, shut down your computer and get away from your work space.  You'll quickly become spoiled by your short commute.
10. Appreciate Your Workday
You'll easily find many benefits to working from home. You'll save money on commuting, be able throw a load of laundry in on a break, and so much more. I personally love being able to have lunch with my kids and getting hugs from them while I'm on break.
Ready to be Successful While Working From Home the Coronavirus Outbreak?
Telecommuting has many advantages, but it also comes with trying challenges. Distractions are much higher at home; you will need to work hard to become disciplined and focused. It's imperative to teach your loved ones what the new normal is for you – your livelihood depends on it. Your integrity must shine through, you no longer have your boss or co-worker policing your every move. Trust me, your employer will know if things are getting done in the end and that's the bottom line.