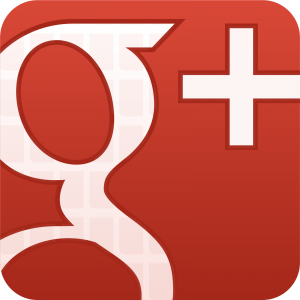 In an already crowded online social media world, it seems like the last thing anybody wanted to see was yet another place to share information with each other. In a very "we know what you want better than you do" Apple-like move, Google has now done just that, unleashing its second attempt onto the scene in June (remember
Orkut
?).  Launched initially as an "invite-only" network – a deception considering that anybody with a Google Account is already part of the database – it will soon allow its flood gates to open. We are already seeing the effects of this network across the vast reaches of cyberspace. But what sets this new network apart from its competition? What does this mean for the marketing world? The time to answer these questions is now, while it is still gathering momentum.
Let's begin by exploring the differences between Google+ and its largest competitor – Facebook. What will draw the market to this new network, and perhaps draw attention away from the old? Although Google has never been a vocal proponent of online privacy, perhaps the most notable difference is how Google makes privacy feel controllable to its users. It handles its content flow completely differently than Facebook – making it much simpler to hide information from certain individuals in your network, while showing it to others. Utilizing a feature called "circles", Google hopes to replicate how real life social networks work, whereby you may wish to share your weekend party photos with your drinking buddies, but not necessarily your mom. It remains to be seen how powerful a draw this new content flow will prove to be – whether people value having precise control over who may access their online content enough to make the switch – but it remains a compelling argument nonetheless.
While social networks – by their very nature – primarily focus on connecting individual people, the very fact that it gathers so much attention makes it a powerful marketing tool. Facebook allows businesses to have Pages which people can then "Like", allowing them to read posts from the business, and share it with their friends. Google+ introduces a new feature called "sparks" whereby a user can input what their interests are and Google will automatically create links to sites that relate to that specific interest. These links can then be shared with other people in the user's circles.
The Google-addicted Internet is also becoming accustomed to seeing the new "+1" button that is permeating not only Google's search engine, but also many forward-thinking websites across the web. Clicking this button is a sign of approval or validation that the content is a good source of information. This little button – according to Google – is aimed at transforming the entire landscape of the Internet into a giant social network, with Google+ positioned comfortably at its core. Google is already beginning to incorporate "+1" clicks into its organic search results. It aims to affect a user's personal version of Google's algorithm – furthering its trademark "filter bubble" phenomenon – a controversial reality.
It will be important in the coming months to keep an eye on how the "+1" button terraforms the web – and how this affects your business's web presence. While Google+ promises to help connect individuals in new, potentially exciting ways, we have yet to see a fully functional plan for incorporating businesses into the mix, though Google states that they are hoping to add this option later in the year. Google+ Product Manager Christian Oestlien states, "How users communicate with each other is different from how they communicate with brands, and we want to create an optimal experience for both. We have a great team of engineers actively building an amazing Google+ experience for businesses, and will have something to show the world later this year."
In the meantime, does your web page have a Google +1 button? Make sure to stay ahead of the game. Appletree MediaWorks will be more than happy to get you started on this important network. Reach out today and let us know you're ready to take the first step.