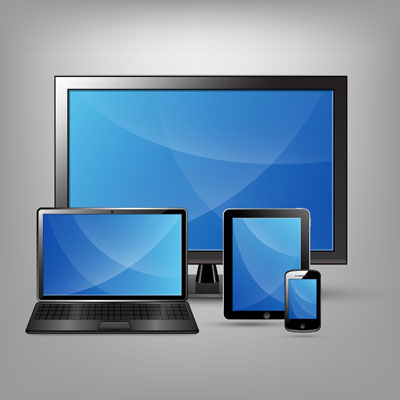 Is your smart phone spying on you? In short, yes. Follow the simple guide below to find out how to protect yourself.
Apple
Frequent Locations
iPhones track your location data down to the minute.
Who uses this information:
Third party advertisement: If you visit a shoe store, you might receive shoe advertisements.
Apps: Apps may request permission to access your frequent locations. This may be useful for some things such as viewing local weather or calculating ETAs from your location.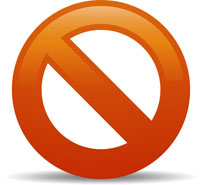 How to stop it:
Settings > Privacy > Location Services > System Services > Frequent Locations
There is a toggle for turning on and off frequent Locations and Improve Maps
Identifier for Advertising (IDFA)
This allows developers and marketers to track your activity. They use this data for targeted advertising on apps and web pages.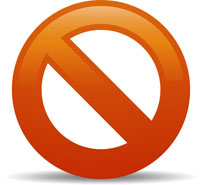 How to stop it:
General > About > Advertising
There is a toggle to turn on Limit Ad Tracking
Microsoft
Windows 10
The new updated Windows 10 tracks just about everything you do.
Here is a section of the Windows 10 terms:
Finally, we will access, disclose and preserve personal data, including your content (such as the content of your emails, other private communications or files in private folders), when we have a good faith belief that doing so is necessary to: 1.comply with applicable law or respond to valid legal process, including from law enforcement or other government agencies; 2.protect our customers, for example to prevent spam or attempts to defraud users of the services, or to help prevent the loss of life or serious injury of anyone; 3.operate and maintain the security of our services, including to prevent or stop an attack on our computer systems or networks; or 4.protect the rights or property of Microsoft, including enforcing the terms governing the use of the services – however, if we receive information indicating that someone is using our services to traffic in stolen intellectual or physical property of Microsoft, we will not inspect a customer's private content ourselves, but we may refer the matter to law enforcement.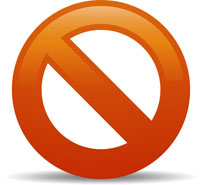 How to stop it:
Many methods are available, with varying effectiveness:
InPrivate Mode – Setting you browser to InPrivate mode does not completely cover your tracks
Unchecking all tracking pages upon opening – This has been tested (even with a DisableWinTracking tool) and found it still tracked some information.
Google/Android
Voice Commands
Every voice command you make on your android phone is logged.  These recordings should only be available to you but the idea of possibly having any personal information stored may be unnerving to some. Every Google device records and stores voice commands.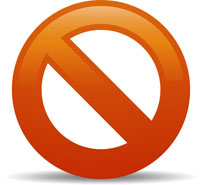 How to stop it:
Settings > Account > Google > Sign In > Personal Info & privacy > Activity Controls > Voice & Audio Activity
There is a toggle to turn this off. You can also delete all saved recordings.

Location Tracking
Just Like Apple, Android tracks your location. Google doesn't limit their tracking to cell phones. They continue tracking you from your desktop computer, if you leave your Google account logged in.
Who uses this information:
Third party advertisement: If you visit a shoe store, you might receive shoe advertisements.
Apps: Apps may request permission to access your frequent locations. This may be useful for some things such as viewing local weather or calculating ETAs from your location.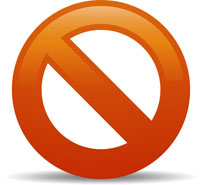 How to stop it:
Settings > Account > Google > Sign In > Personal Info & privacy >Google Location History
The you can toggle this off and you can delete location history
Android Advertising ID
Similar to Apple's Identifier for Advertising, Google takes information from your search activity to use for targeted advertising. You see these within apps downloaded from Google Play.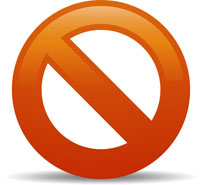 How to stop it:
Settings > Account > Google > Sign In > Personal Info & privacy > Ads Services
This will take you to a web page to manage the ad settings. Then you can toggle it off.
You can also reset the ID which clears past data. This can be helpful if you still want to see ads tailored to you but not about something you recently searched about. You can even delete and add interests to better tailor the ads.
This will not stop the ads but will stop the targeted ads based on your search history.
As of July 2015, the Google App Store has 1.6 million apps and the Apple App Store has 1.5 million apps. With an ever-growing universe of apps available, the chances of getting a compromised or infected app are on the rise.
More than 85 billion apps have been downloaded from the Apple App Store since October of 2014 and that number is growing substantially. All that traffic leaves a lot of room for hackers to gain a footing. To stay safe, you should take precautions, learn which download sources are reputable, and do a little research.
Take Precautions
Before even looking for apps for you device you need to guard yourself against any malware that might get through. Before installing anything new, make sure that your device's operating system and existing software are fully up to date.
Anti-virus and Firewall – Use an anti-virus application that scans every app you install. It should also scan updates and block malware.
Stay Updated – Update your web browsers and operating systems. Updates to these often include important security patches. Once a security patch is released to the public, you have very little time to apply the update before hackers have figured out how to exploit it. This is why it is so important to update early and often!
Where to Buy and Not to Buy
Buy from Here…
Google App Store, Apple App Store, Windows Store – For all devices, use the default app store that comes installed with the device. Most app stores have a screening process which weeds out most malicious code. If you do happen to find something bad, you can report the app to:  Google, Apple, or Windows
Not from Here…
DarkSideLoader
The DarkSideLoader is a rogue app store for iOS phones and tablets. This app store lets user download unusual, unapproved apps alongside normal apps which are offered free of charge (as in stolen).

What are the Dangers?
Downloading compromised apps from DarkSideLoader can make you lose control of your phone and receive unwanted installations. Compromised or malicious applications can be very dangerous to your phone and personal information. Here are a few examples of what these "rogue apps" can do to your phone: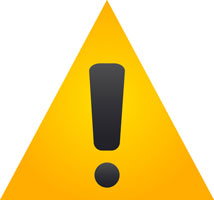 Operating System Access Through API Access
Root Devices
Install Apps Without Permission
Communicate With Malicious Sites on Internet
Malware Installation
Any third party app store can have these potential problems
Check if you have a rogue app on your Android device
Do Your Research
There are many things you can look for to check if an app is dangerous. While it can be easy to just click download, you should do a little research beforehand. Here are a few common safety checks:
Reviews – Read some reviews about the app. If there is a known problem it will most likely be expressed in a review. You can find reviews in the app store you are using.
Developer Information – Research the developer to find out how popular they are. Make sure the developer exists in the real world. Usually there is a link in the app store to the developer's website. Browse through some of the top app developers of 2016.
Permissions – Make sure to read and understand the permissions before granting anything to a new app. Learn more about permissions and why apps need access to certain things.
Star Ratings – Similar to reviews, a star rating will most likely be fairly low if users experienced problems with the app. Again, this is available on the app store you are using.
Download Count – If an app has a high download count the chances of it being safe are higher.
Outside Forums – Still not sure? Google the app and find out what others are writing about it. Users love to post information like this to Reddit or other discussion forums.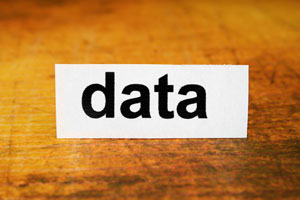 Many large organizations – specifically labor unions – struggle trying to keep their member data updated and accessible. Without a centralized database, the most up-to-date vital pieces of information often find their way into a collection of personal spreadsheets and sticky notes rather than somewhere useful.
But what makes a centralized database somewhere useful in the first place? Let's take a closer look at a few of the benefits and let you decide for yourself.
Easily Remain Compliant with Ever-Changing Government Policies
It's no secret that our government changes the rules – frequently. Labor unions in particular have witnessed Right-To-Work laws changing the way they collect dues in a growing number of states since the 1940s. A centralized database can help to highlight which members live in Right-To-Work states. This then allows leadership to enact separate collection policies depending on each state's individual requirements.
Audit Trails
Whether you're selling books or tracking dues payments, a clear and complete audit trail can be a life saver in the case of a government audit, but there are less obvious benefits as well. Not only can member systems track financial information, but also any changes to the member data itself. Need to know when a member's address changed? An audit trail can provide not only when, but also who – and in some cases why.
Data Integrity
A centralized database means that every member has exactly one record. It becomes much simpler, for example, to update a member's address if there is only one record to update. Imagine if an organization stored member data in a collection of spreadsheets or locally stored Access databases. It might take hours to locate and update every instance of a member's address.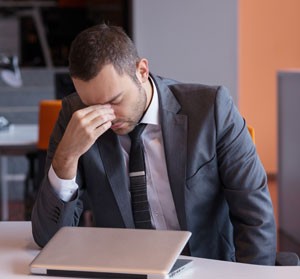 Even then, it throws the door wide open for mistakes, causing endless frustration for the unfortunate member who can't seem to get a bill mailed to the correct address.
The example we've seen time and time again is when an employer sends over a spreadsheet of their current union employee data. The local must then go through the spreadsheet and look for edits. Local reps seldom send these edits on to the district or national level. This lack of data integrity creates wasted postage for returned items and an even bigger issue of member disconnect.
Consistent Member Experience
Maintaining an internally accessible member database fosters a much more satisfying experience for members throughout your organization. Union reps can store notes on a member's account which the next person who assists that individual can see. Members end up feeling far less frustrated when they don't need to re-explain themselves with every interaction.
Web/Mobile Integration
Most modern database solutions allow for integration with your website or mobile application. Data gets fed directly into the database where it becomes instantly available to the entire organization. Once set up, member data systems accept updates directly from the web – often from the members themselves.
Additionally, union reps can collect and update member information at special events and trade shows this way using nothing more imposing than a tablet. Our company recently did this for a union client at their constitutional convention. Dozens of members discovered that their contact information was out of date with their union. Members simply updated their information on the tablet. Within minutes, their contact information synchronized across to the national, district and local levels.
Easier Training of Office Staff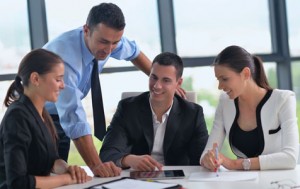 With a single data entry and maintenance system, the learning curve for new hires is greatly reduced. The "write this in this notebook", "make sure you forward this onto", and "what was that spreadsheet named" headaches go out the window. Just login, update the information and everyone has access to the same updated information.
Security
It may seem counterintuitive, but it is actually much more secure to have one centrally located source of information accessible throughout an organization. In the same way it is easier to patch a hole than a net, having one point of failure allows you to build multiple layers of security around it, knowing your members' data is safely stored within.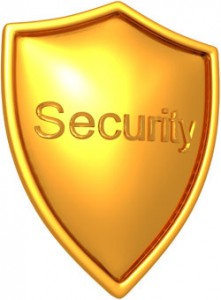 In case a breach does occur, damage control can immediately kick into gear since the audit trail and server logs tell us exactly what happened.
Although it may be easy to imagine that centralizing the data and making it accessible (to the right people) online makes it a target, the alternative often falls to far less attractive options. In spreadsheet offices, for example, it is not uncommon practice for sensitive data to end up on laptops. Employees then transport these laptops off premises, and into a world where laptop theft occurs every 53 seconds. Furthermore, when laptops go missing, it's often difficult or impossible to know what exactly was on it. Organizations can easily lock a staff member's account out of a central database in case of laptop theft.
Yes, We Need a Member Data System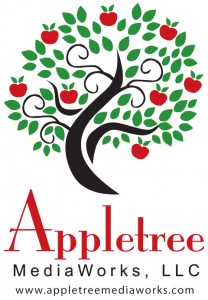 If you found yourself nodding your head yes while reading this article, then it likely is time to move forward with a member data system. Appletree MediaWorks is an experienced firm in this field. We offer a flexible member data system product to our union clients. Our employees are union members too, so we understand your organization's needs. Whether you're a small local or a national union, Appletree Media is happy to help you get your member data organized with an affordable solution that will grow with your organization.
Don't miss the 2nd article in this series where we discuss systems to integrate with your member data system. These include: member dues, certification tracking and contract management.