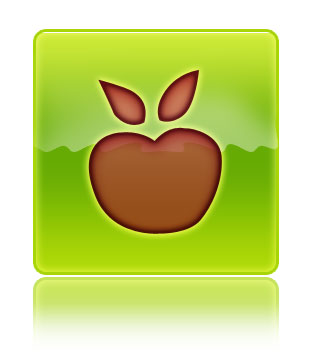 With the overwhelming influx of smart phones – tiny computers unto themselves – it's no surprise that people enjoy customizing their phones. Apps, the myriad tiny programs designed especially for mobile devices, bring those devices all sorts of new uses. But why are people so enthralled with apps? Why do people buy apps? There are a number of reasons:
Dynamic Content
Apps by their nature are dynamic: they are games to play, maps to follow, GPS systems, art programs, means of communicating with friends, and more. The best apps give a user plenty of interaction and do not expect a passive observer.
Feature-Rich
Native apps – those designed especially for an iPod or Android tablet – are designed to use all of that device's technology, giving it the best features available. Graphics, sounds, motion controls and GPS create a deeper level of interaction with the device. Native apps also tend to run smoother and faster, merging in with the device as if they belong with it. In contrast, web-based applications do not always integrate as smoothly.
Offline Usage
While many of an app's features may be designed for online use, part of the beauty of a mobile device app is that depending on the app in question the user does not have to be continually online for its use.  Many games and other apps are self-contained and will work just as well on a tablet outside of Wi-Fi range as they would a smart phone that's always online.
Independent Developers
Another novelty of apps is that unlike many programs which take a lot of funding for creation and distribution, many independent developers have started to create apps. This gives an enormous range of options on what is available. The popular app stores provided by Apple, Amazon, and Google mean  these apps are generally easy to find and accessible. Many are free, while others have a free version and a paid version with more options.
"New Thing", Social Phenomenon
So much of what happens on the Internet and with mobile devices is social, and there is a very real social factor when it comes to apps for mobile devices. People like to discover new things and share them with their friends.  Apps that are especially useful, unique, novel, or funny have a certain 'cool factor' and appeal to sharing with friends.
Whether native apps remain the norm, or html-5 general apps such as those offered for Google Chrome become mainstream, the use of apps on mobile devices is not only a novelty, but likely here to stay for some time to come. They fill a useful and enjoyable niche, and as smart mobile devices become more mainstream, so will their respective apps.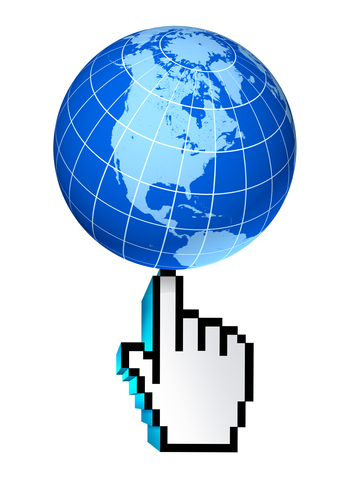 Why Labor Unions Need the Internet
People under the age of 30 just don't reach for the phone book anymore. Instead, they hop online with their smart phone to search with Google. If your union doesn't have a website, you are missing out on a great opportunity to attract new members.
A regularly updated website linked to social media is an essential part of outreach and communication. Because the Internet allows unions to publish information to their members in real-time, it has become an essential tool for pulling members together in an increasingly vicious political climate. The Internet enables unions to mobilize more effectively than ever before. Labor unions stand to benefit immensely from embracing all that the newest technologies have to offer.
Your Website and Social Media
A website is your public face to prospective members. To have an outdated or utterly absent website is to lose out on both attracting new members and keeping current ones engaged. Modern websites have evolved into hubs of information and interaction, seamlessly utilizing the power of social media. Posts on Facebook, Google+, Twitter and even YouTube help to drive new traffic to and from your website. Once there, web forms and other types of communication help to establish contact with your visitors. Social media is one of the quickest and simplest forms of mass communication.
Websites are an excellent organizing tool as well. Many unions develop a 'members only' area that allows for discussion and conversation among members. Some also add private calendars, online dues payment systems, grievance reporting systems, and more. Offering your members the option to interact directly with the union helps to establish good will and solidarity.
Instant Information
Information moves fast – as politicians push anti labor bills through congress, it is up to union organizers to contact their membership in real time so that they can react and show up in solidarity at a moment's notice. Having immediate access to your membership and to the public is essential. Technology has enabled savvy union organizers to stay on top of this game with impressive results.
The Future of Labor
At a time when hostile political fights have dwindled union membership, it is necessary for union leaders to stay on top of recruitment. The good news is that many younger workers are supportive of labor unions in general. Speaking their language is important. Presently, that language involves the use of social media, search engines, and online videos. Bringing this all together might seem overwhelming, but it is essential for the future of labor.
Appletree MediaWorks and Labor Unions
Appletree MediaWorks is a union company that specializes in union web development, design, and communication. With our wealth of experience, we can assist your union with every step of the online communication process. We even offer training for those not completely comfortable with all aspects of the technology. Contact us today and we can discuss your needs, get your web presence on its feet, and get your union up to where it needs to be. Labor unions need social media.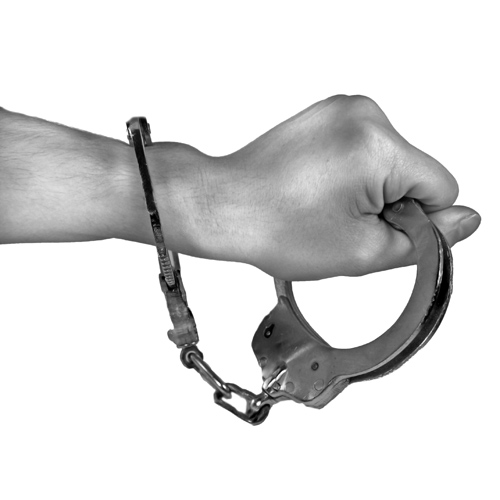 Website Hostage Negotiations
"Help! My web host won't give me access to my files! They won't relinquish my domains! They've taken my website hostage!" Though it seems like a crazy scenario, these cries are heard far more often than you might expect. Like a rogue valet driving off with your shiny new car never to return, as soon as you hand a web host your keys, you've entrusted them with more than many people realize; and not all of them are willing to simply return your property once the time has come to part ways.
How do I know if my host has gone rogue?
Often, a business owner won't even realize there is a problem until they attempt to switch hosts. Only after requesting their web assets do they realize that their host isn't cooperative. How do you know if your host is holding you hostage? Here are a few tell-tale indicators that we have identified over the years:
The host in control of your assets is unresponsive or dodgy, often taking weeks to respond to simple requests. When responses are finally received, they ignore any part of the request which involves them giving you more access to your property.
The host may become entirely unresponsive by phone.
The host becomes unwilling to bend server settings to suit your needs, but equally unwilling to assist in helping you switch hosts to one that will.
Your host does not give you access to any sort of control panel so that you can manage the website yourself; or, the control panel is limited in such a way that you cannot manage hosted domains or backup databases and files.
Generally, if you find yourself second-guessing good business decisions based on your web host's temperament that day, your host has gone rogue. It's time to get out.
How do I regain control of my website?
Okay, so you've decided to break up with your web host. It turns out that breaking up isn't always easy to do. There are several aspects which you must consider:
Domain Names
Website Files
Databases
Email
The most important part is your Domain Name. This is your company identity – guard it as well as you can. We always recommend having your domain names hosted in a separate location from your website. That way, if your host goes rogue, you still hold the keys and can always simply point the DNS at a more reputable target while you work behind the scenes to regain control of your files. If your bad host is also in control of your domain name, the process can be more involved, but is still doable. Here are the steps we recommend for regaining control:
Make certain that you are paid up on your hosting and domain registry fees. Sometimes, hosts will hold you hostage until you pay your bill. Domain registry fees are even more important, as failing to pay them can cause you to lose ownership of your domain name entirely.
Do a Whois lookup on your domain and look for the Administrative Contact's email address. If this is set to an email address you can check, transferring the domain will be simple. If not, see if you can change it in your host's control panel.
Set up an account at GoDaddy or another Registrar of your choice. Make sure it is not the same place where you wish to host your website. From here, begin a domain transfer. An authorization code will be sent to the Administrative Contact on the domain. If that is an address that your host controls, they will receive the email.
If your host received the authorization code, you should submit a formal request to the host that they forward the code to you. If email or phone requests are ineffective, send a USPS Certified Letter. If the host is still unresponsive, send one from your lawyer. If your host/registrar is approved by ICANN, they are bound by certain legal requirements.
Website Files are usually easier to obtain. Very few hosts – even if they've gone sour – fail to provide at least FTP access to your site. If not, you can use a website downloader tool such as HTTrack to download an offline copy of the website. Keep in mind that this will not download any server-side code such as PHP.  Depending on the complexity of your site, this may or may not be the final word, but, it is better to at least have a working offline copy in case you need to hire a developer to restore the site to operable status and need a frame of reference.
In order to backup your databases, you will either need access to a hosting control panel or a clever developer. If you are unable to backup your database through your host's control panel, sometimes it can be done with code. One trick I've used in the past is to install a copy of phpMyAdmin in a folder within the live website, examining the website files to find the database login information. This, of course, requires that you have at least FTP access to your server. If phpMyAdmin will not work, a good developer can sometimes write custom scripts to export essential database tables.
Email addresses will most likely need to be recreated on the new host regardless of your situation. Make sure that you have a list of your active email addresses before making the move. Additionally, for any accounts that have a lot of important emails stored, use a program such as Outlook to download existing email from your host before pulling the plug. It is a good idea to do the final transfer on a weekend or late at night when you are unlikely to miss important emails during the switch.
So as you can see, though bad web hosts can be a nightmare to deal with, they aren't the end of the world. Here at Appletree MediaWorks, we have navigated some of the worst and come out on top. Feel free to drop us a line if you find yourself unable to navigate these troubled waters. We'll be more than happy to help. And we won't go rogue on you – we promise! (it's super bad for business) 🙂